I began riding motorcycles when I was 19 and my very first bike was a Honda Magna 500. I bought that bike without having ever driven one (I'd always been a passenger.) and my dad drop me off to pick it up after hours.
I figured, "How hard can it be? 1 down 4 up!". (That's a 5 speed transmission for you folks not in the know.) The 2nd time around the parking lot, the bike and I went down. Both of us were a bit dinged but I got back up and eventually made it home – with my dad following me the whole way. Practice finally made me proficient – if a bit heavy handed. I had a lot of speeding tickets in those early years.
Sadly, I gave up riding for 15 years due to 2 marriages. Neither husband feel it was "safe" and I decided not to argue. I eventually smartened up and gave up  the husbands and went back to riding again.
I was originally planning to do this trip (from Wilmington, North Carolina to Sturgis, South Dakota)  with a good friend but he couldn't make it. "Sorry," he said, "we'll go next year." and I said "Ok, but I'm still going this year." and the rest, as they say, is history.
The map below is close proximation of the trip. The total mileage was really about 5,800 miles because of all day trips I took. I tent camped along the way to and from Sturgis.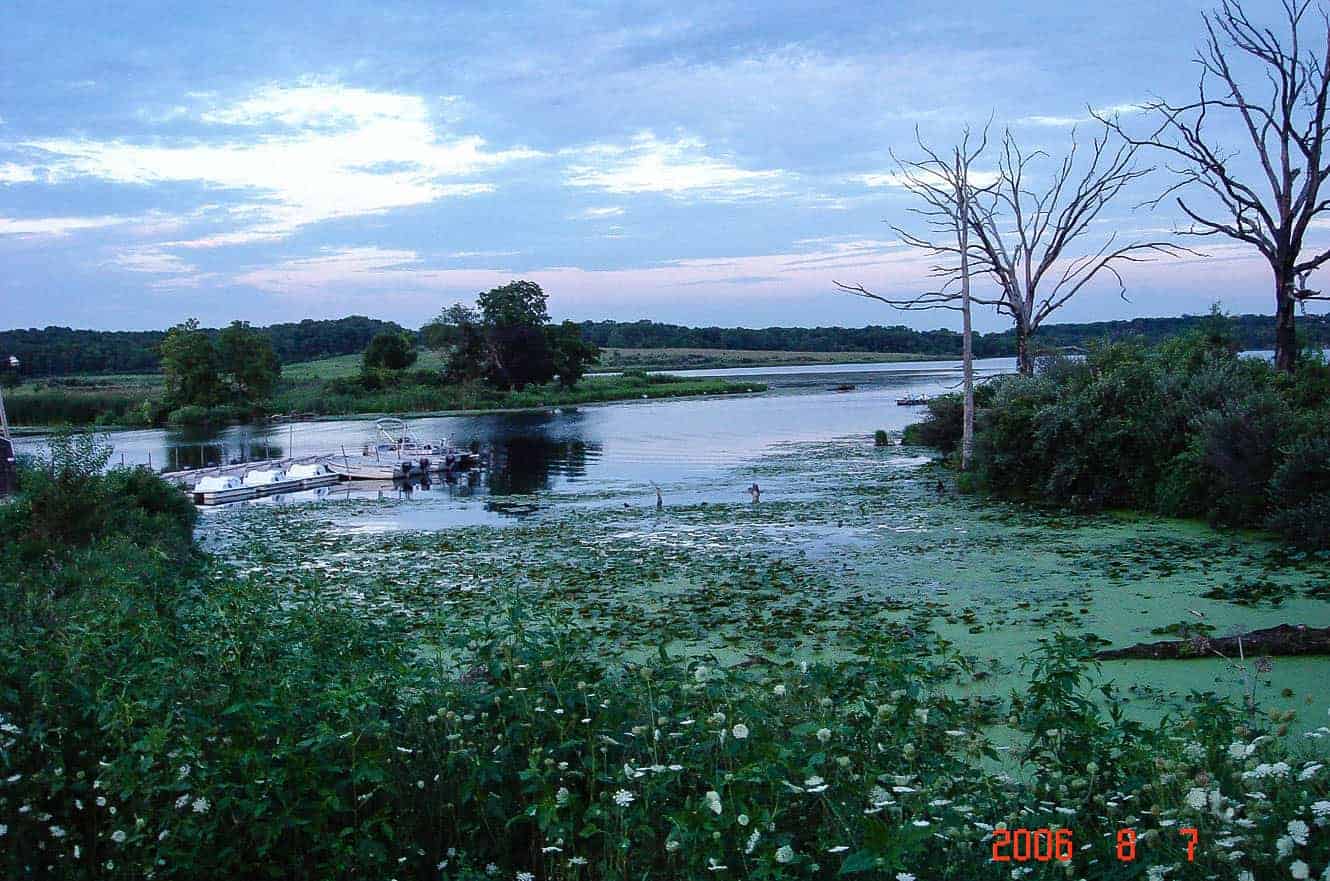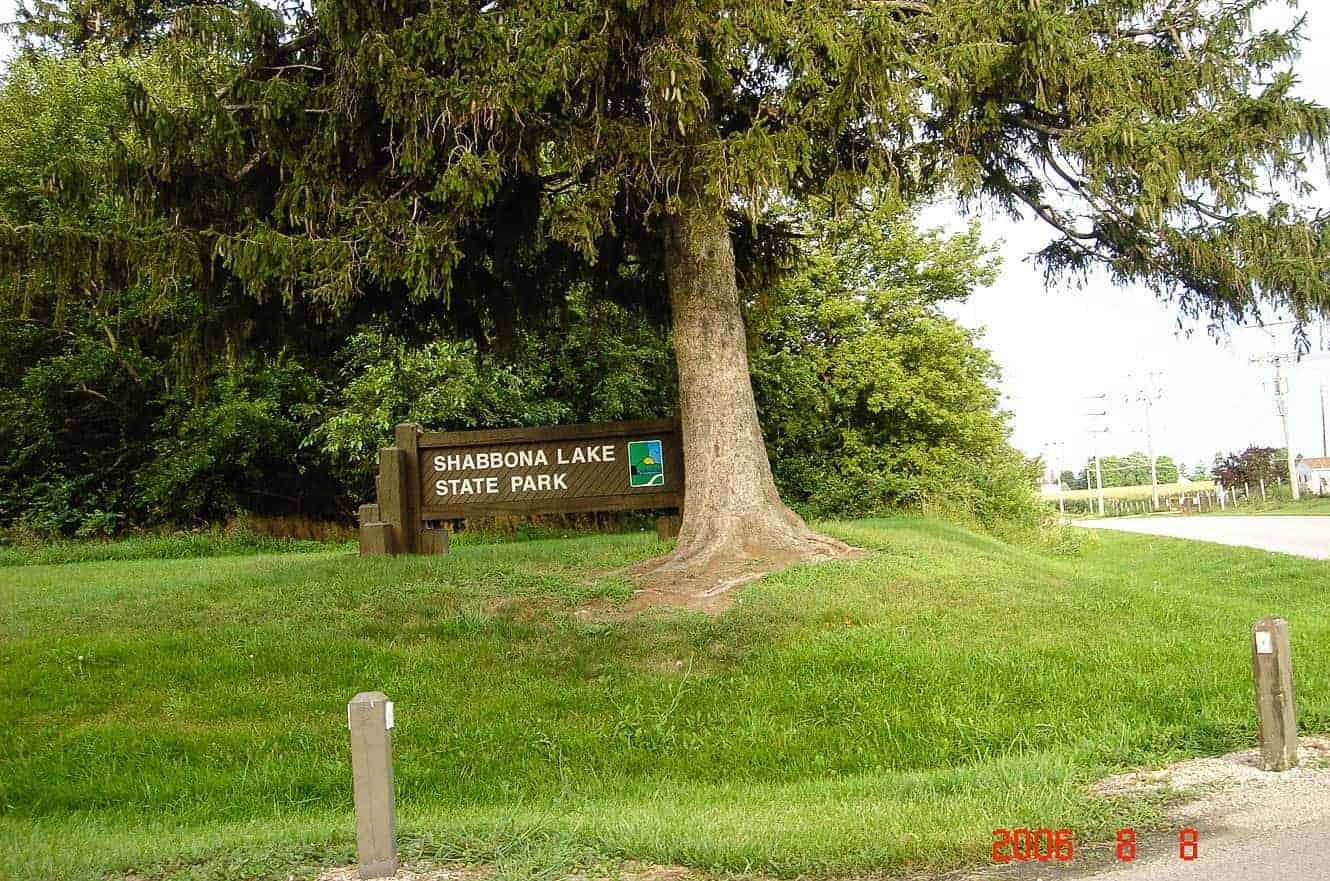 I didn't take many pictures worth showing along the way to Sturgis. Although, I do have some good memories and one is of a little bar on W Comanche, right in the center of Shabbona Illinois. (I think it was Shabbona at any rate.)
The drafts were $1 and Merc, the young guy bartending (What a MOUTH this kid had!), while his mother ran errands, and his Uncle Bill were wonderful! Unfortunately, I didn't notice the name of the place. Actually, it was hard to tell it was a bar from the outside. I know they didn't quite know what to make of me. lol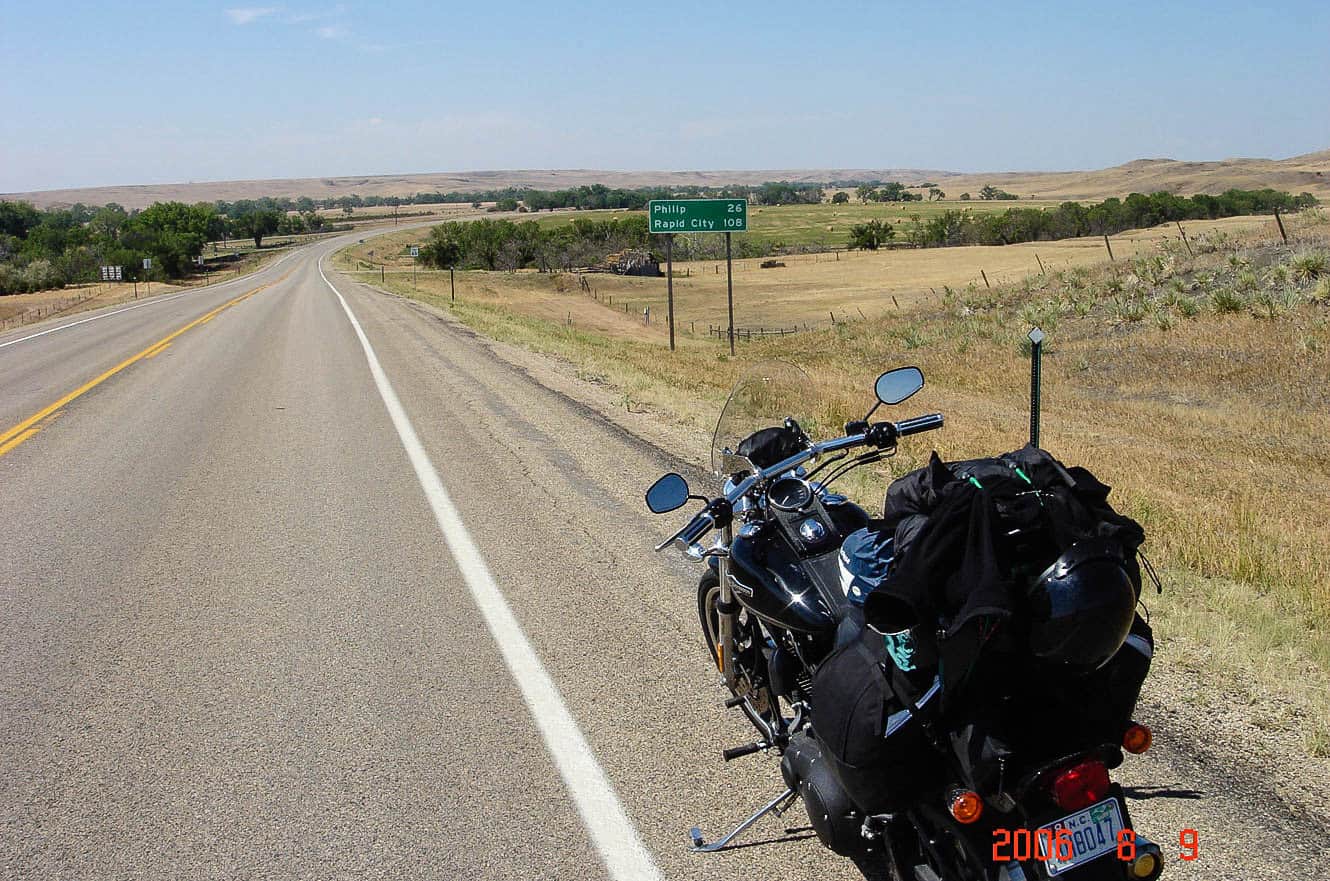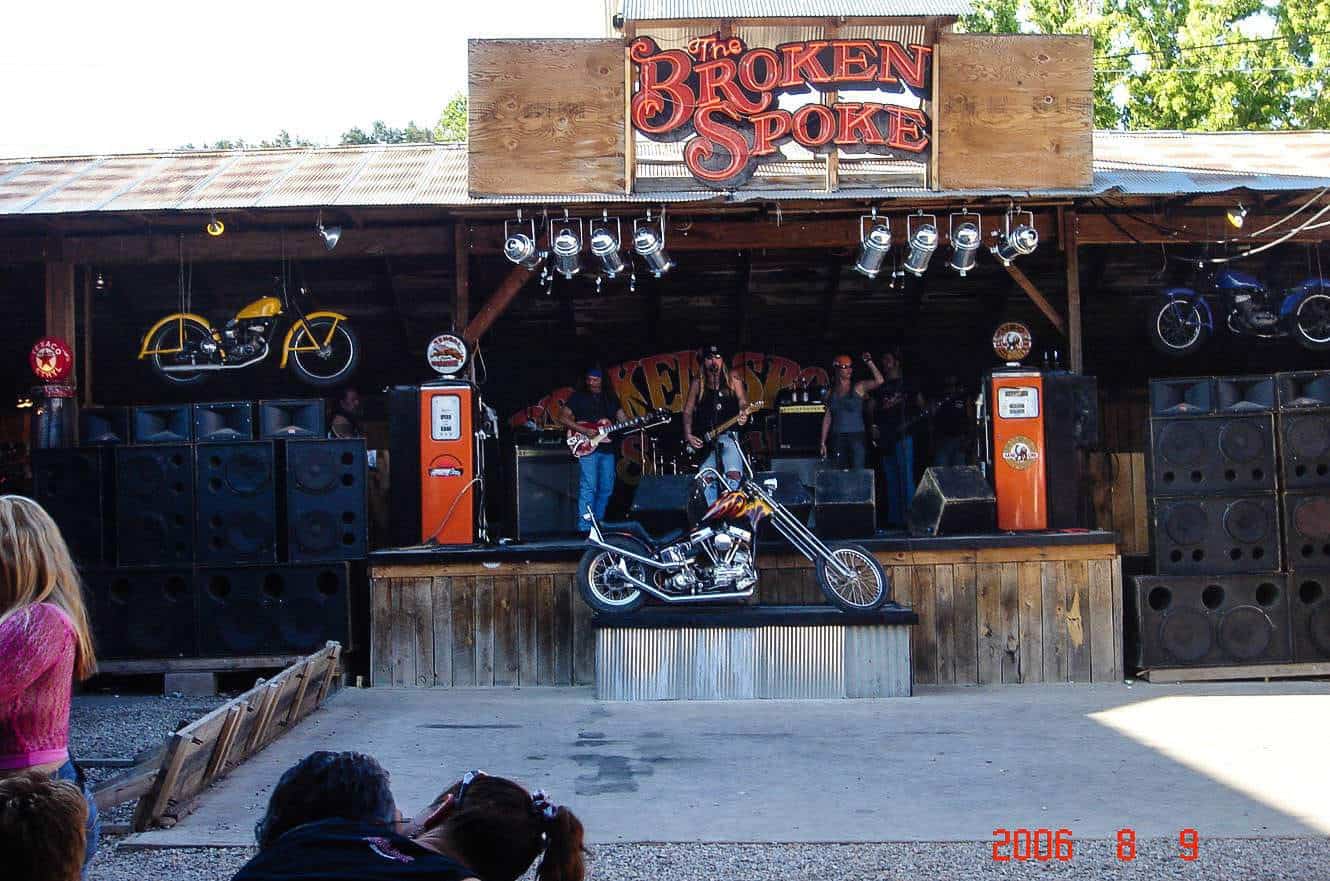 First stop, once I made it to Sturgis: The Broken Spoke Saloon.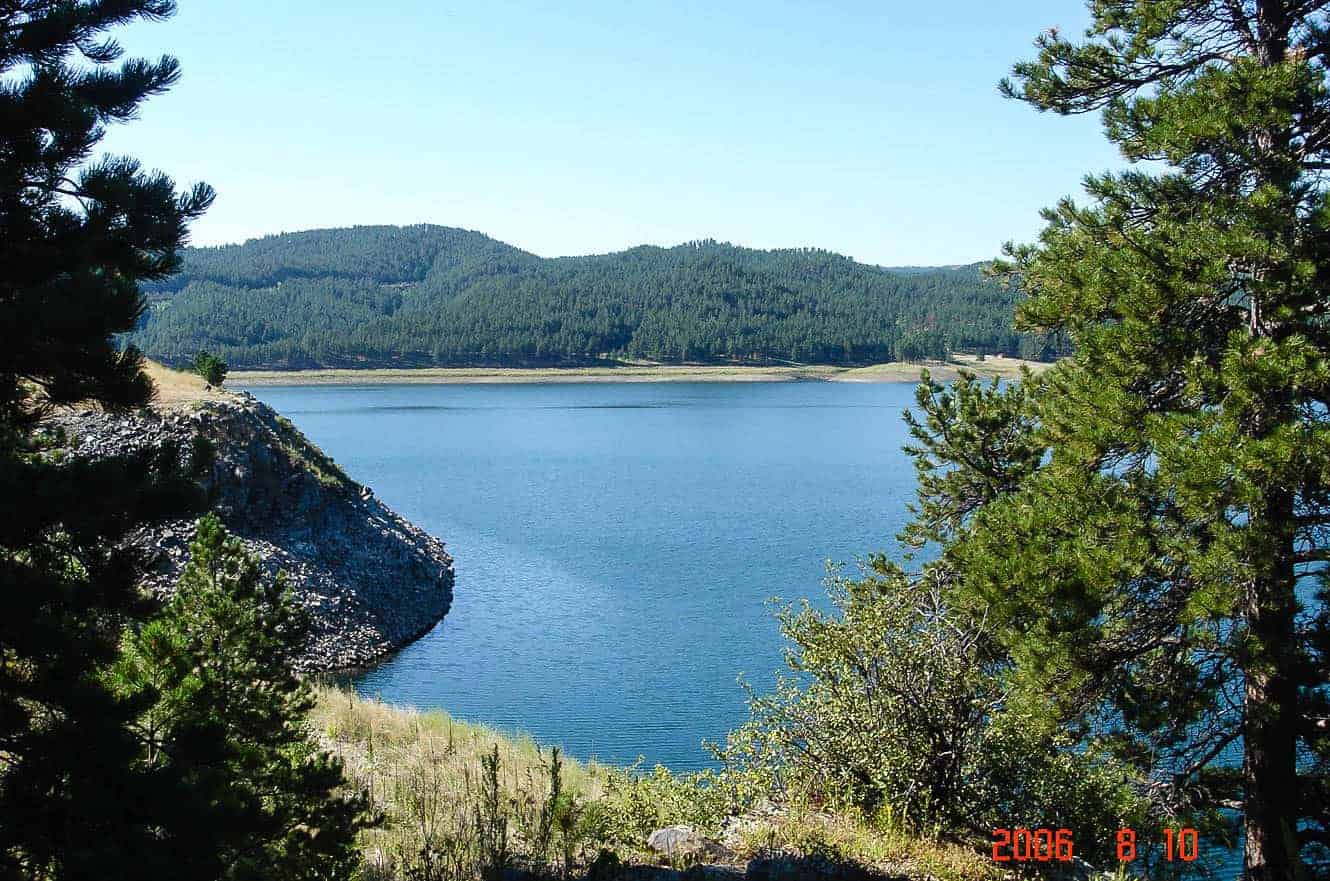 Pictorial Lake, Rte 385 – South of Silver City. On the way to see Mount Rushmore.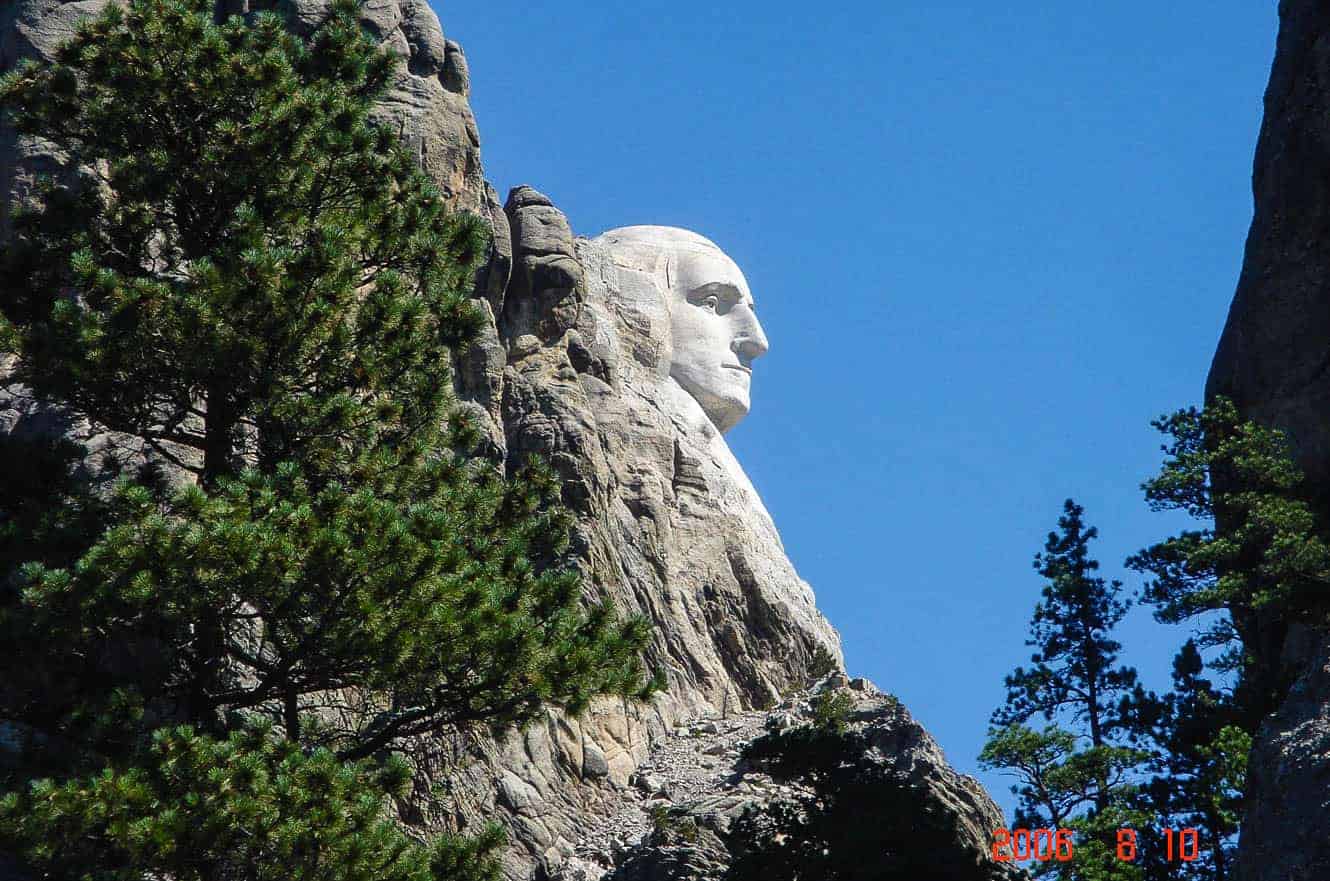 We're all used to seeing Mount Rushmore full frontal but I liked George from the side too.
I always buy an annual National Park pass which gets you into all the National Parks but Mount Rushmore gets around this by charging you for parking, expensive parking too, but it's worth it.
I'd forgotten the charger for my camera at home, and on a budget, I didn't want to purchase another one for $50. I was lucky enough to stop at the Radio Shack in Belle Fourche, on my way to Wyoming, where the owner kindly offered to charge my camera for free. I still can't thank him enough!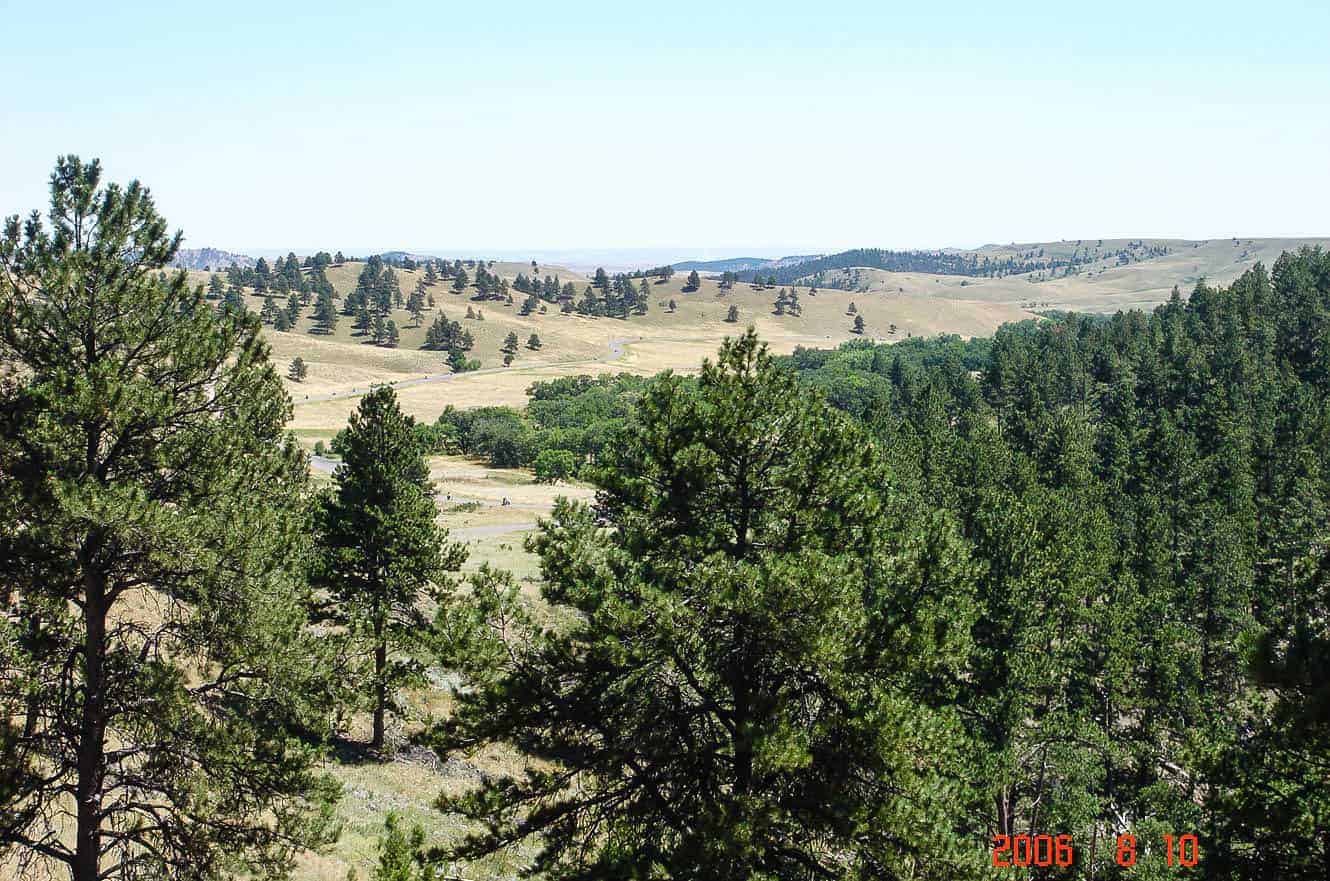 I drove through Custer State Park, which is South Dakota's largest and first state park. A herd of 1,300 bison roam the park but, I was unlucky, and didn't see any. Maybe they were just smart and hiding in the shade on a 94°F day.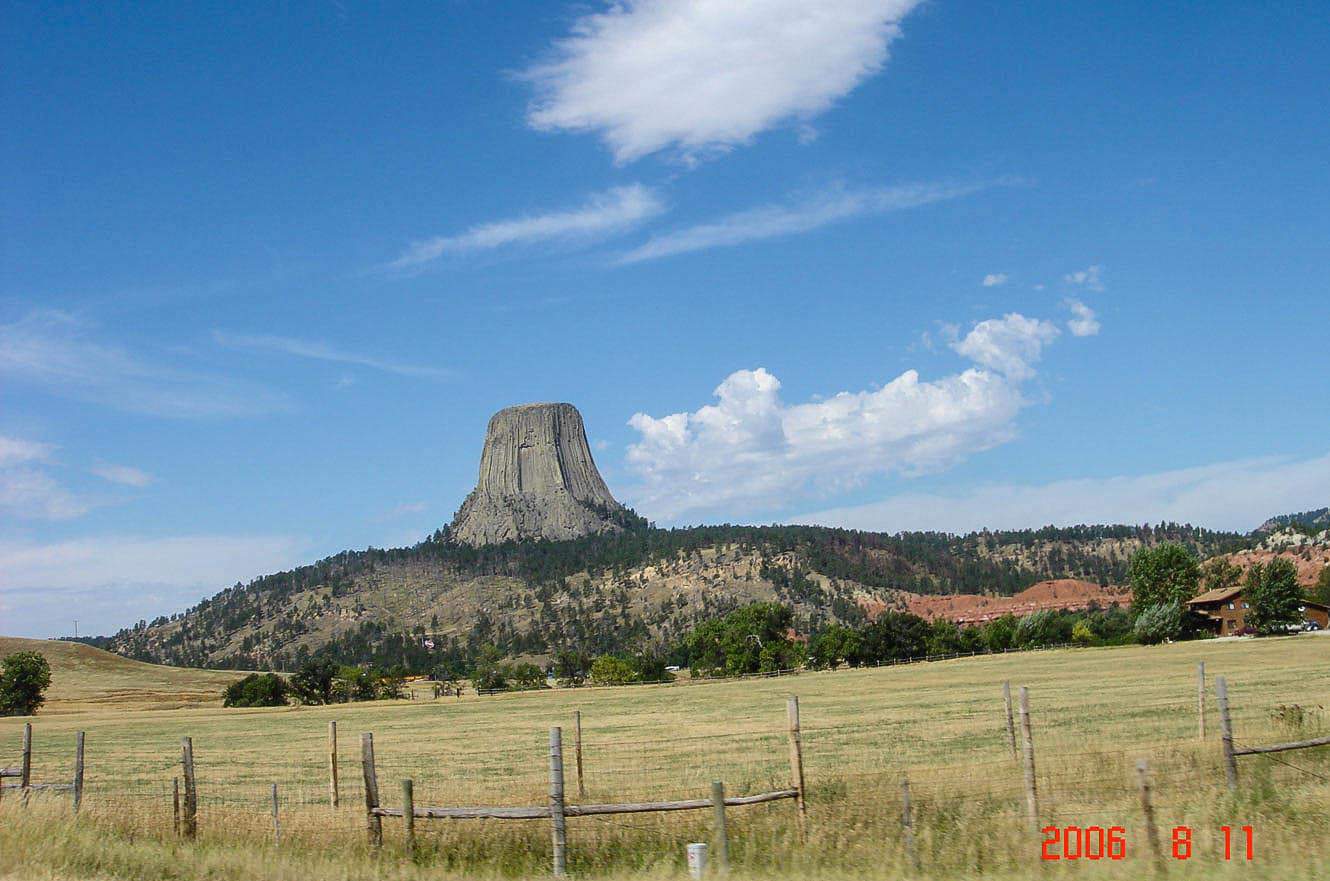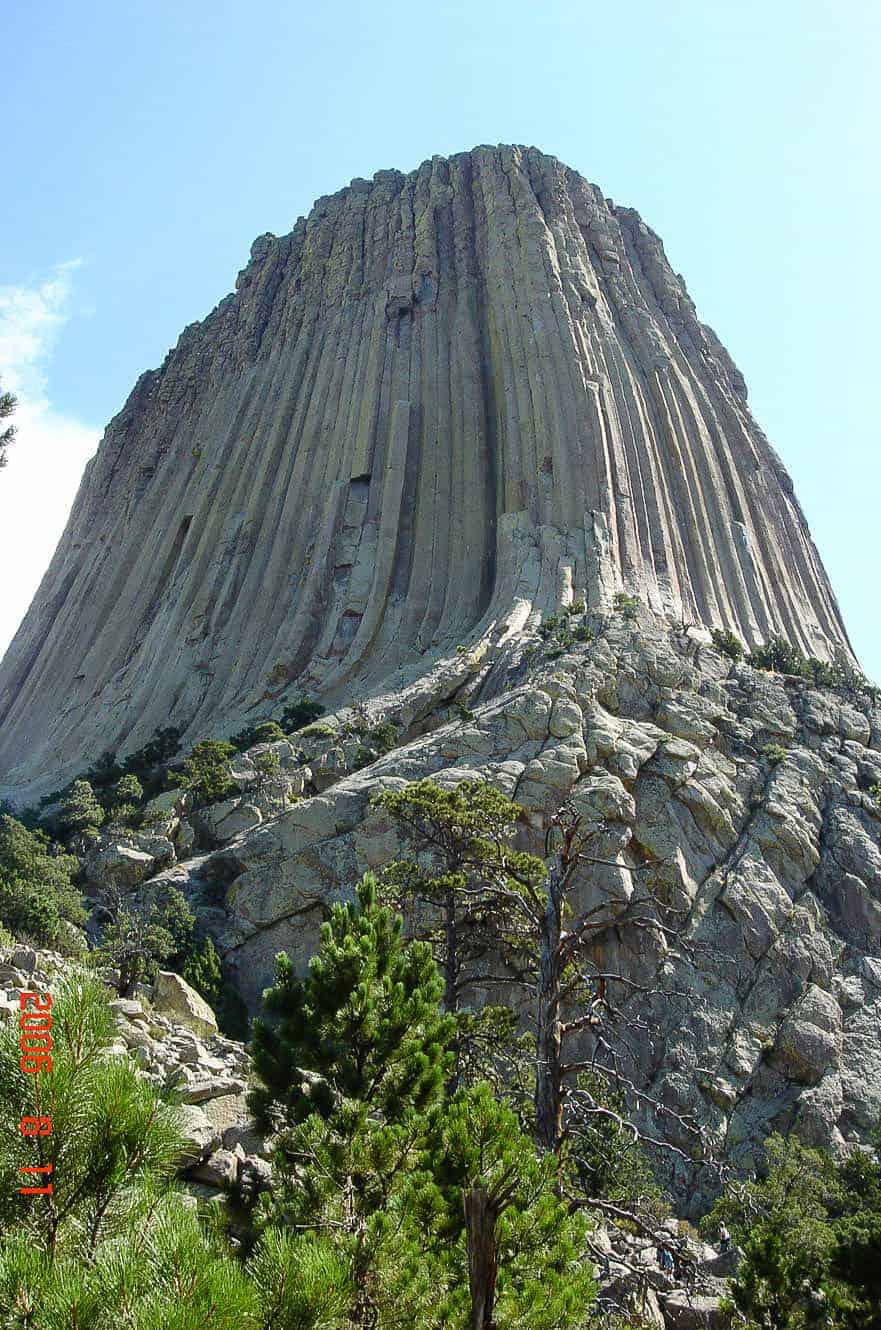 It's an 80+ mile drive to Devils Tower. Hundreds of parallel cracks make it one of the finest traditional crack climbing areas in North America. The Lakota and other tribes consider this site sacred. There's a great paved trail that circles around the base of the tower.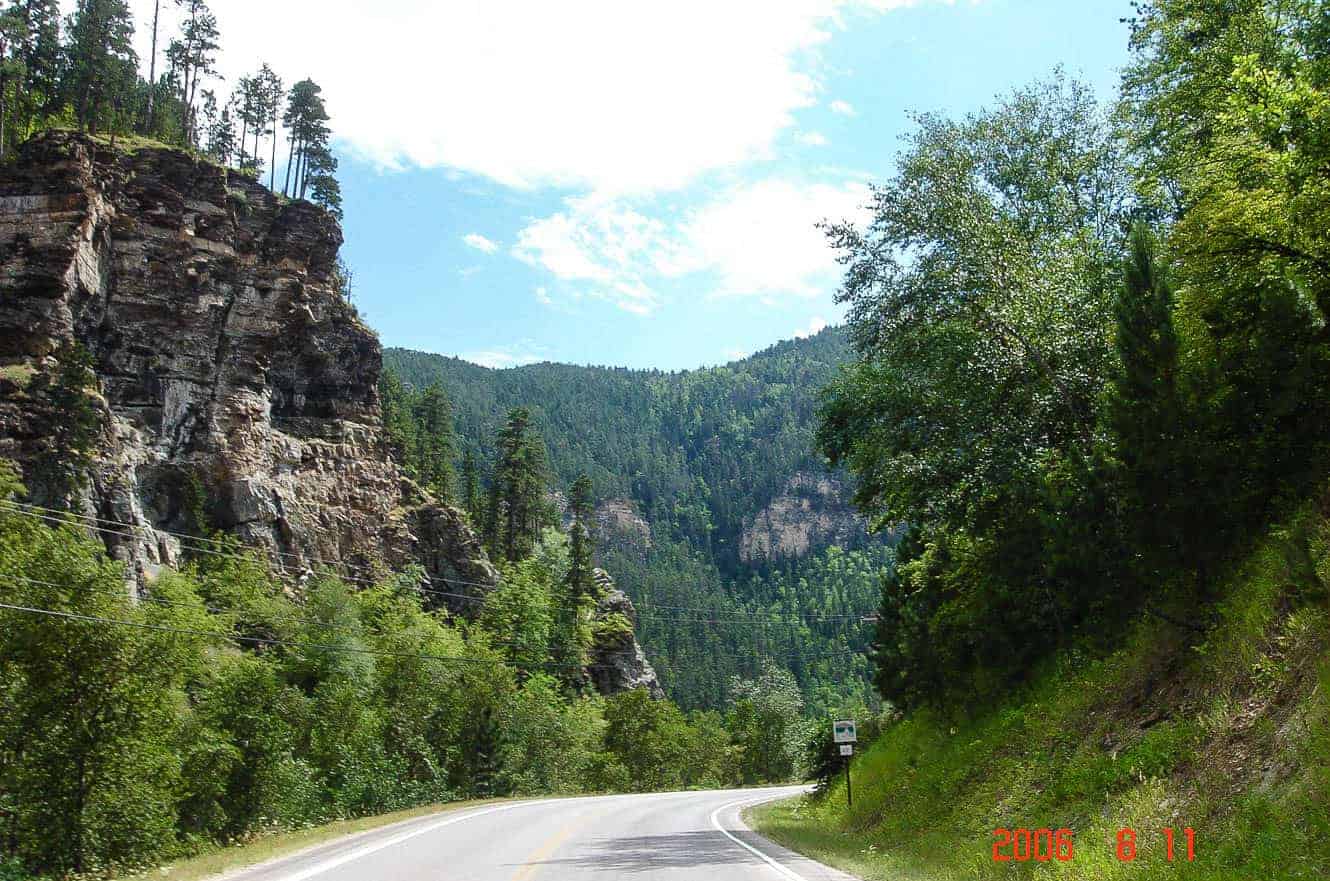 This was part of the Spearfish, Deadwood, Lead loop. Hard to take good pictures while driving sometimes. 😉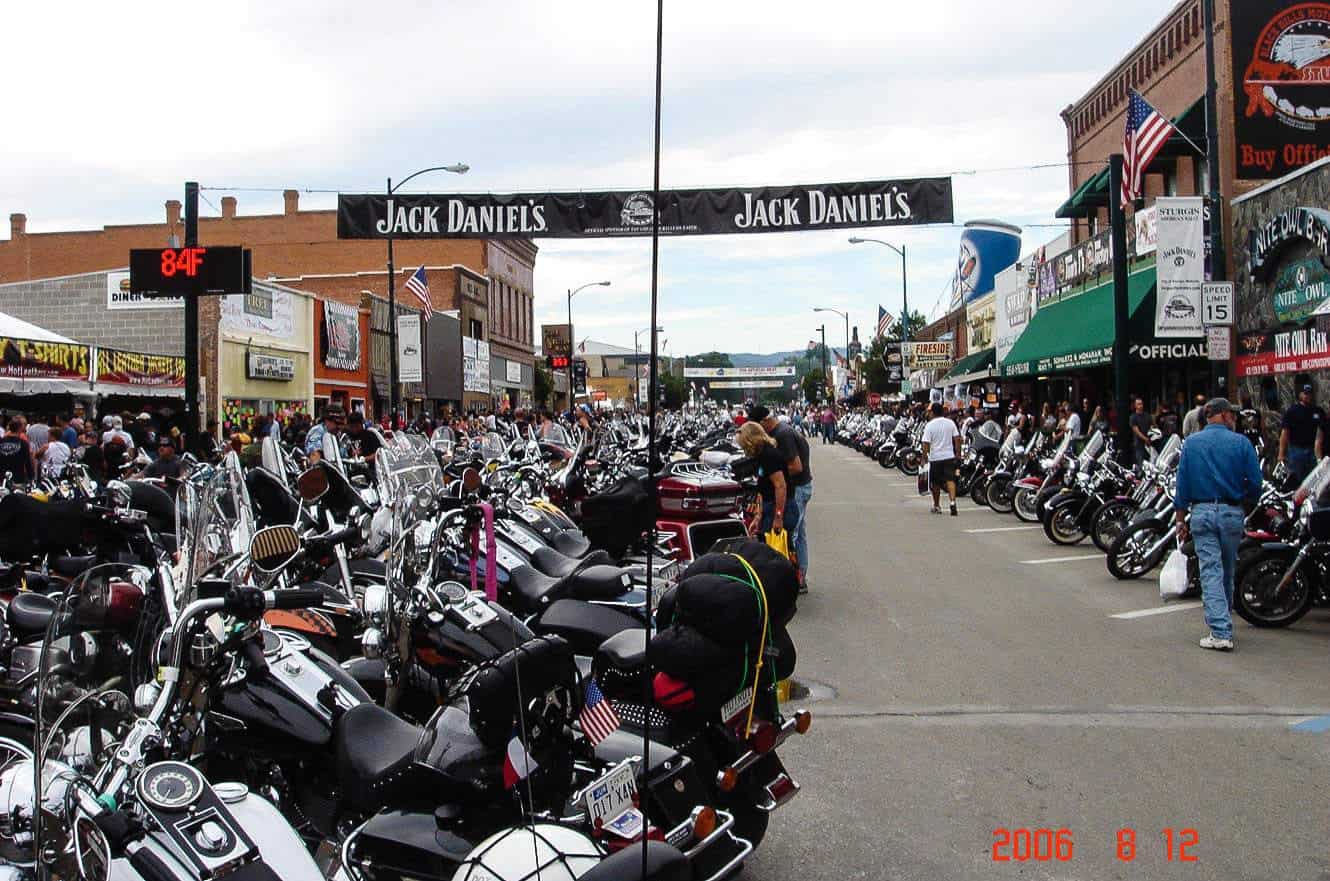 I only went into Sturgis 2 times and one of those times was to get a tattoo. There is just too much to see and do while you're there.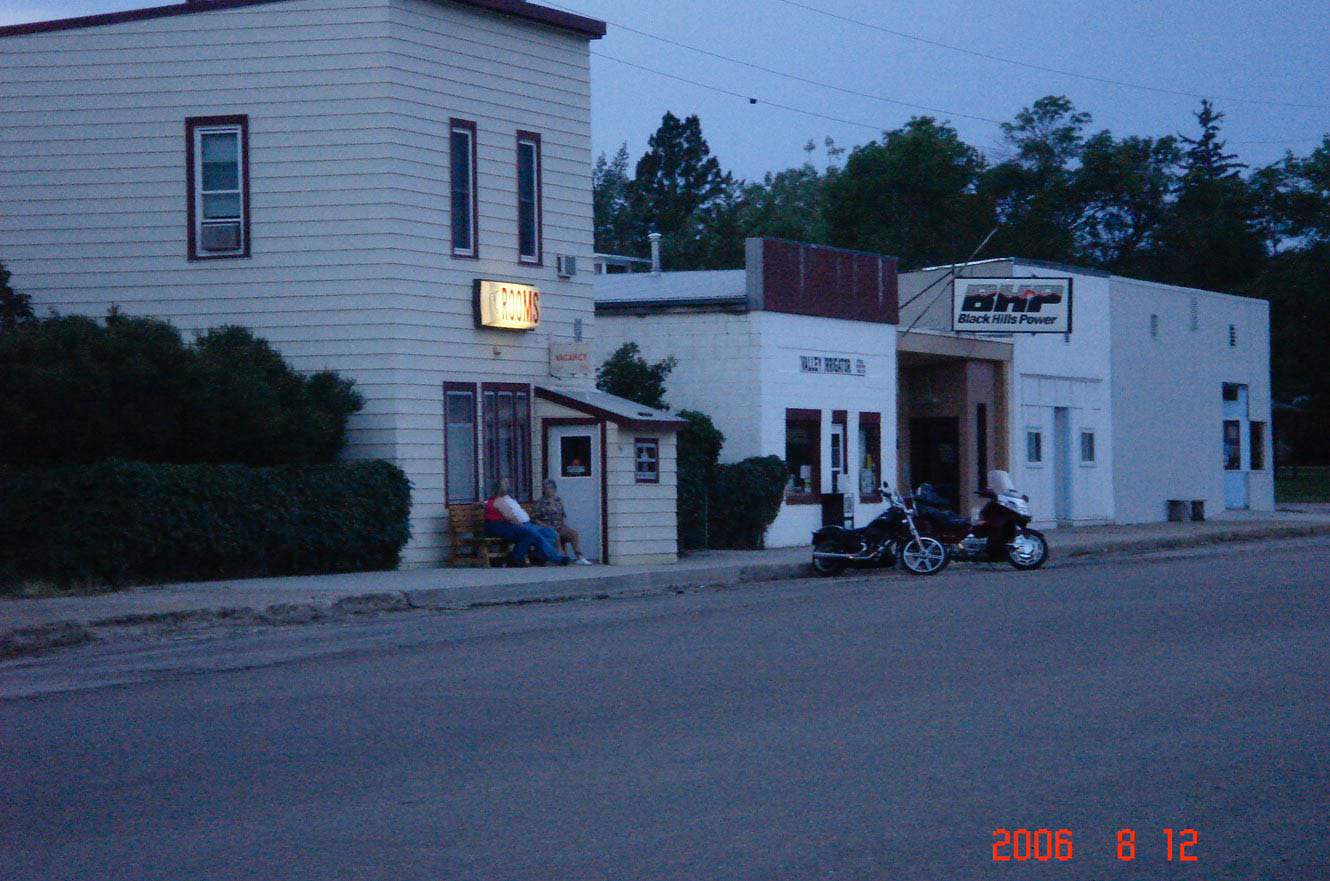 This is the place I stayed: Moore's Rooms – 22 miles north of Sturgis in Newell, SD. It was more of a boarding house, with shared showers and a tv room that boasted a monstrous 18″ tv, but at only $36/night – it was a steal. Mrs. Moore, who was 80 at the time, ran this place. She was a sweet woman and a TALKER. If you tried to finish a conversation and started walking away… she'd just follow you.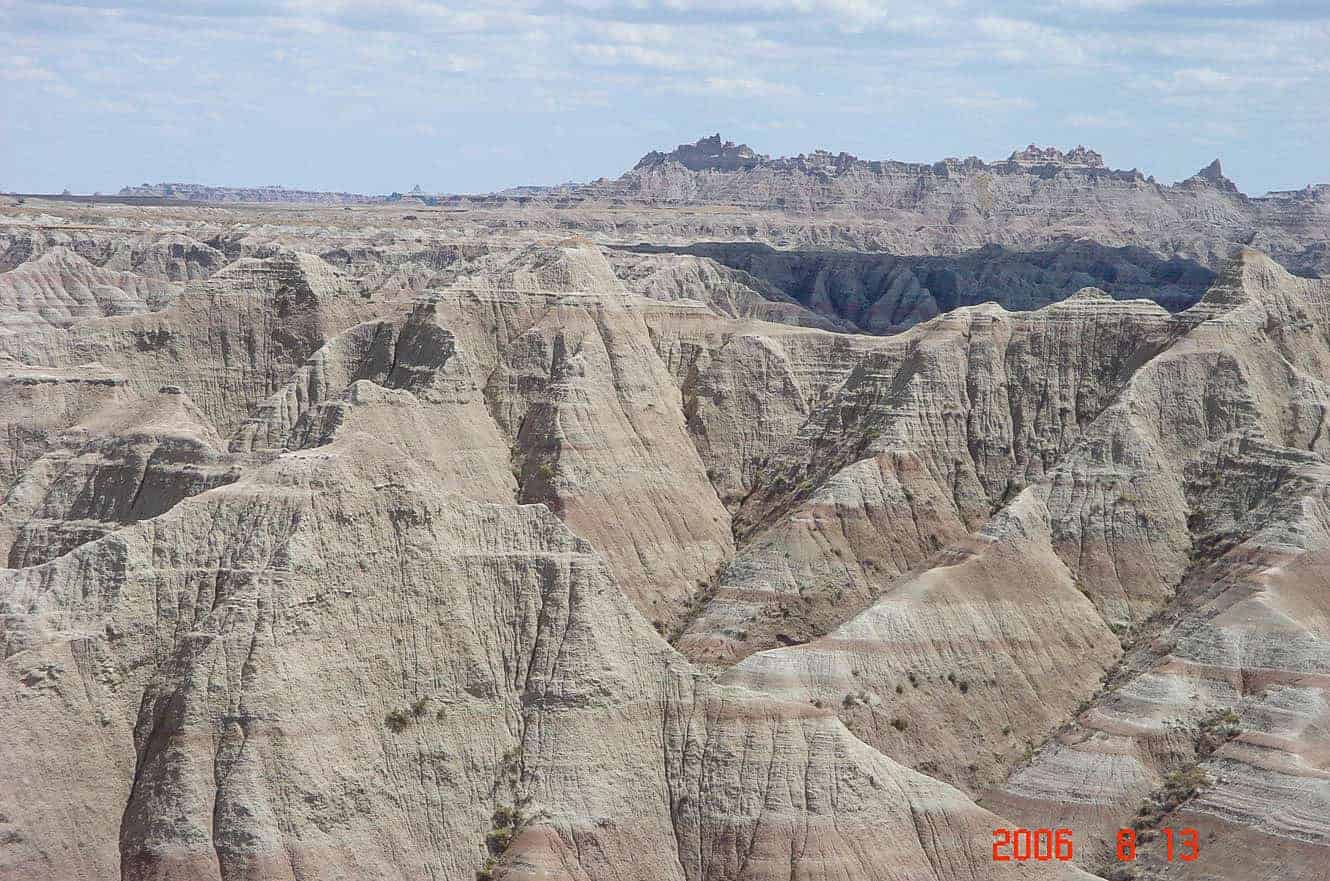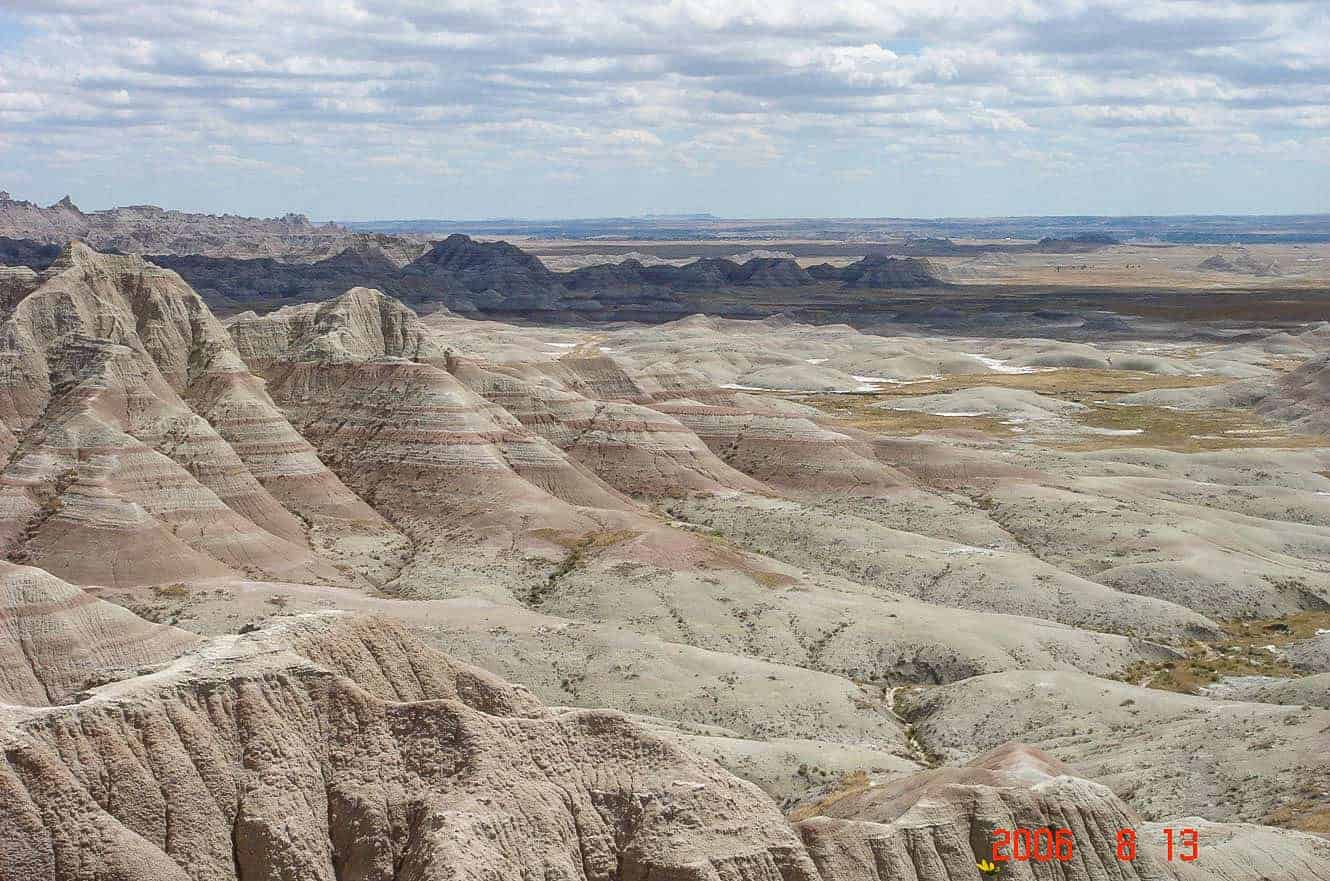 The day I went to the Badlands National Park it was 65 °F and it was perfect. I loved it's rugged beauty. I met a guy from Quebec who offered to take my picture at various places if I did the same for him. Mais Oui!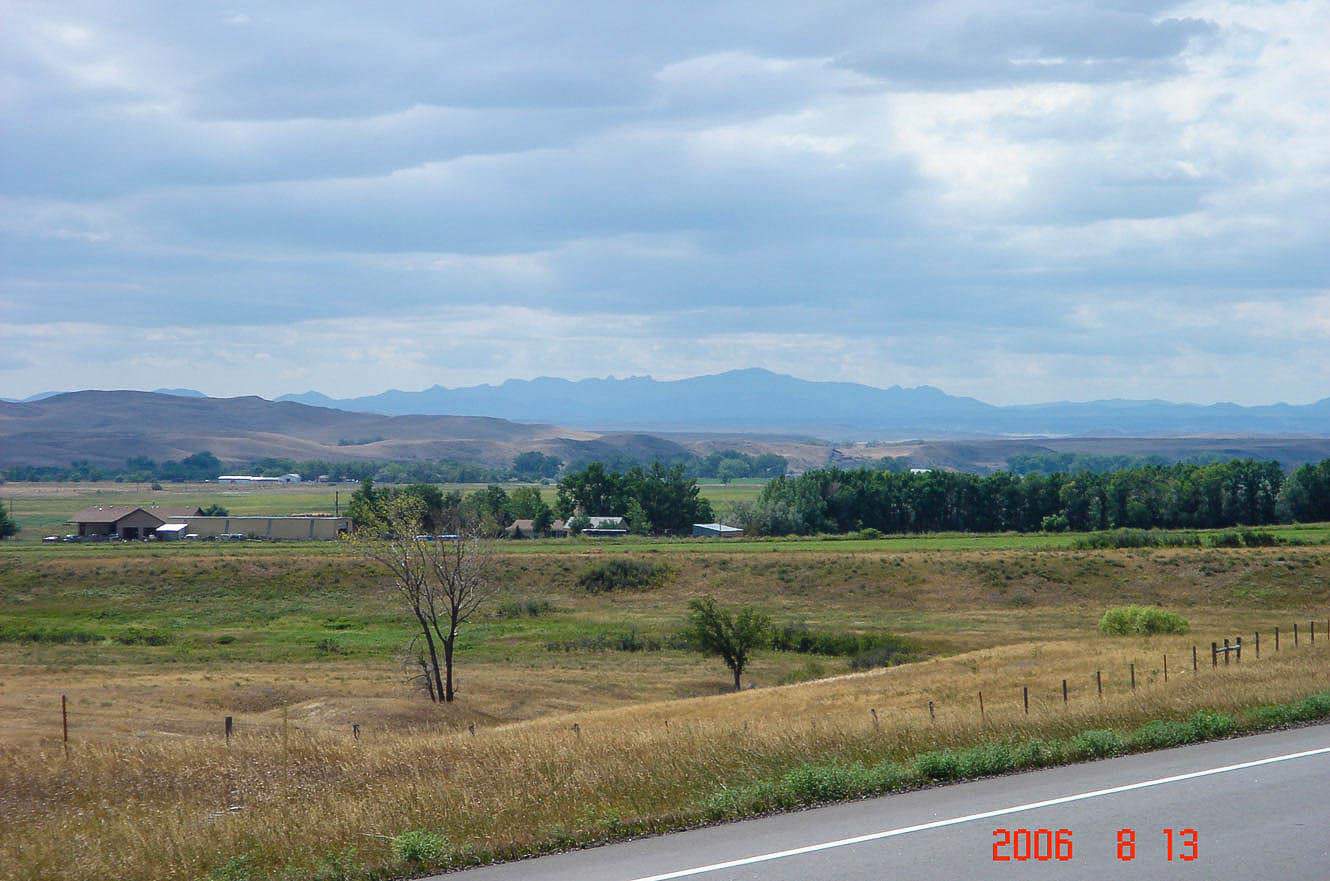 The ride back from the Badlands.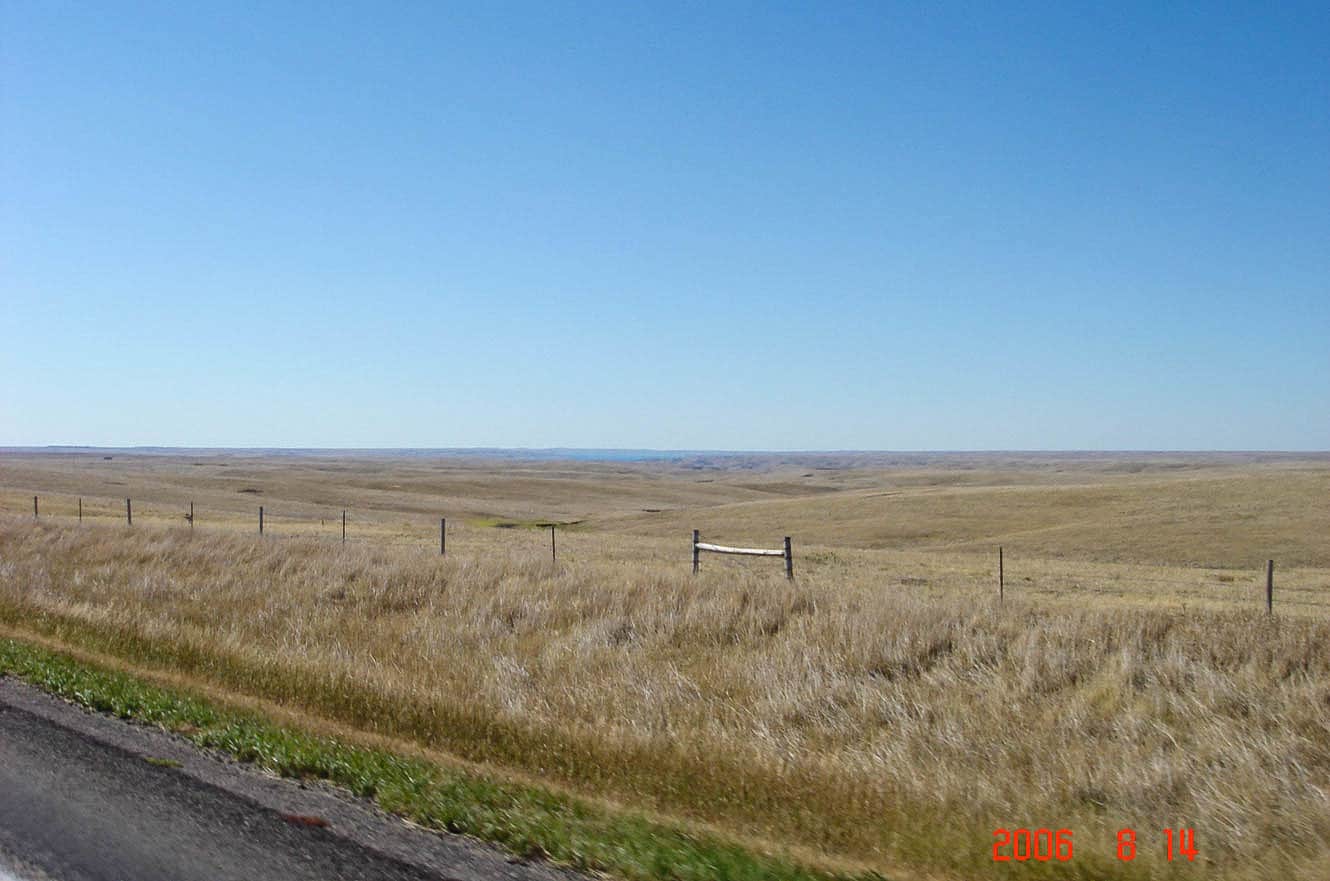 Leaving Newel South Dakota, I headed east on Rte. 212 since I didn't want to face the grind and traffic on I90. The landscape was desolate, yet beautiful, and in the midst of a drought.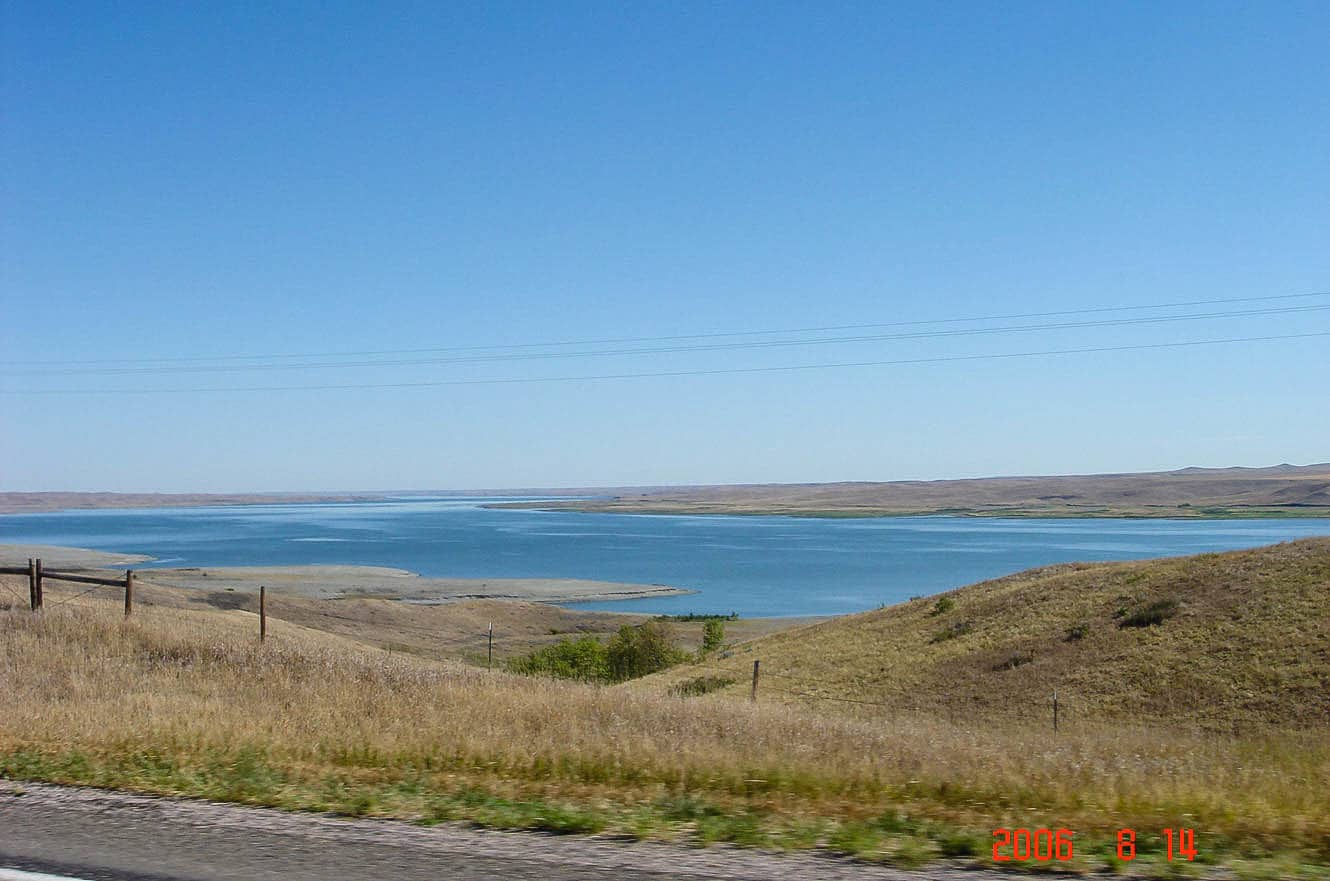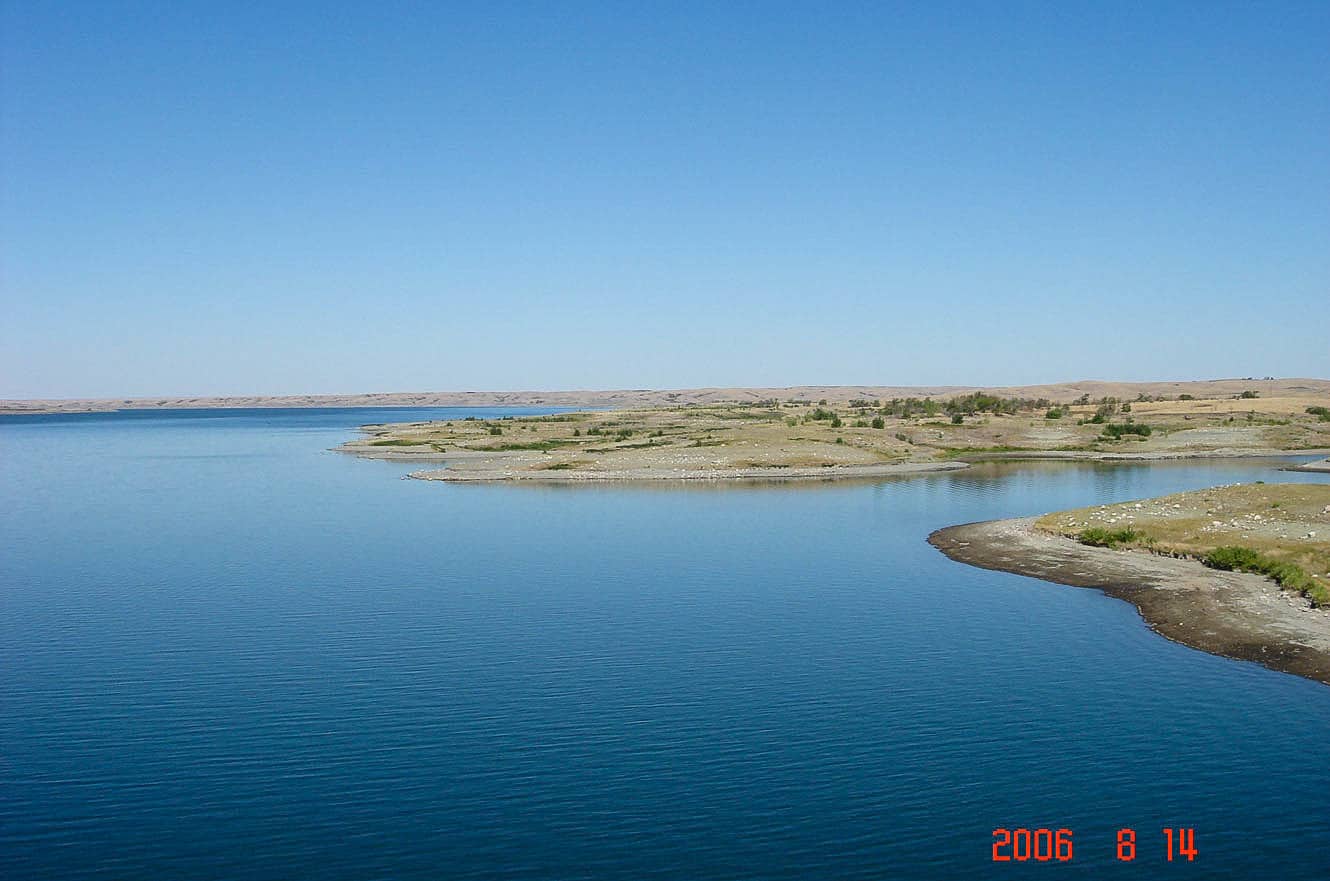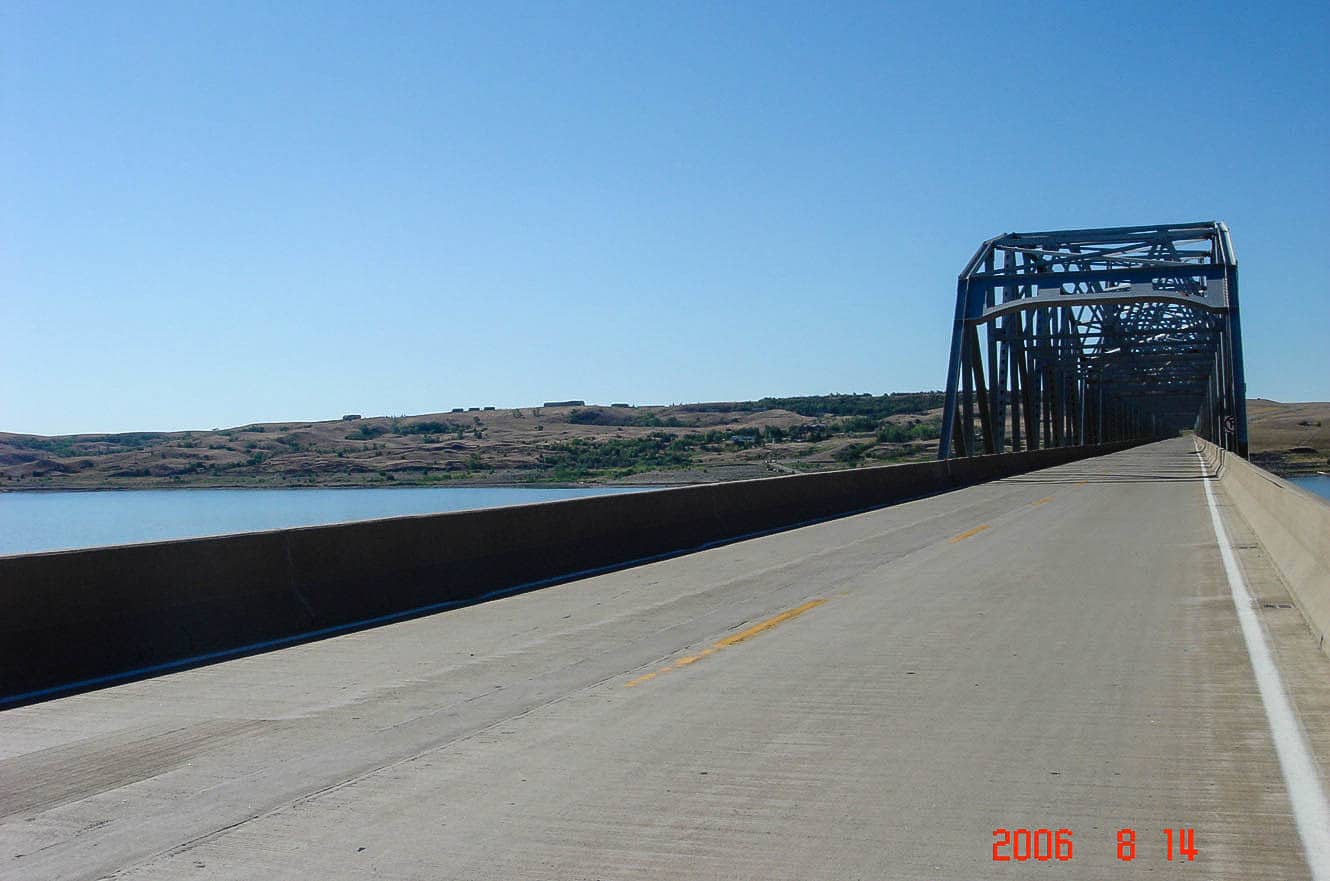 I drove 570 miles (in 1 day) east on Hwy 212 through the Cheyenne River Reservation, over the Missouri River via the Forest City Bridge, and continued all the way to Willow River State Park in Hudson Wisconsin. The only reason I wouldn't recommend this park is because of the highway noise.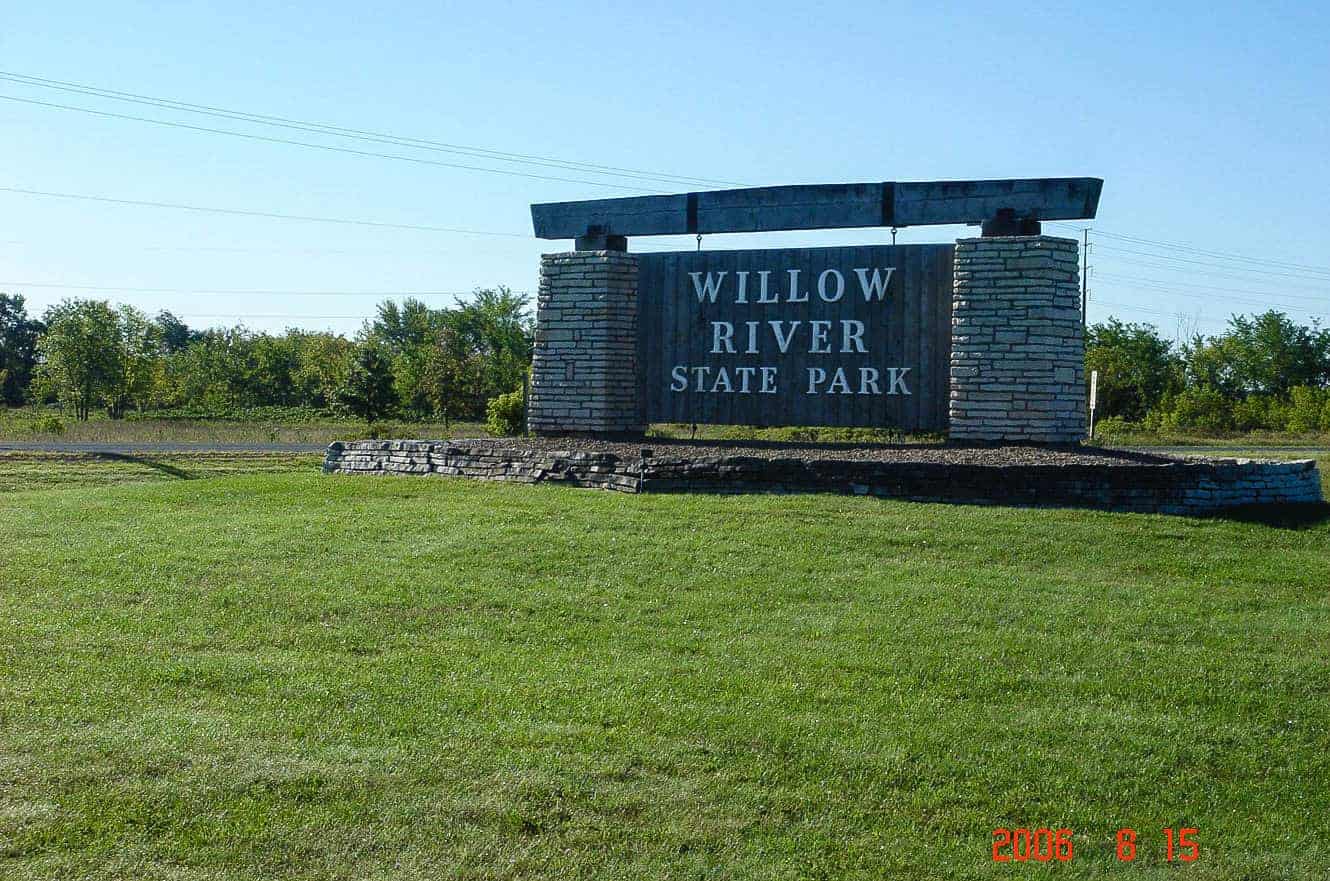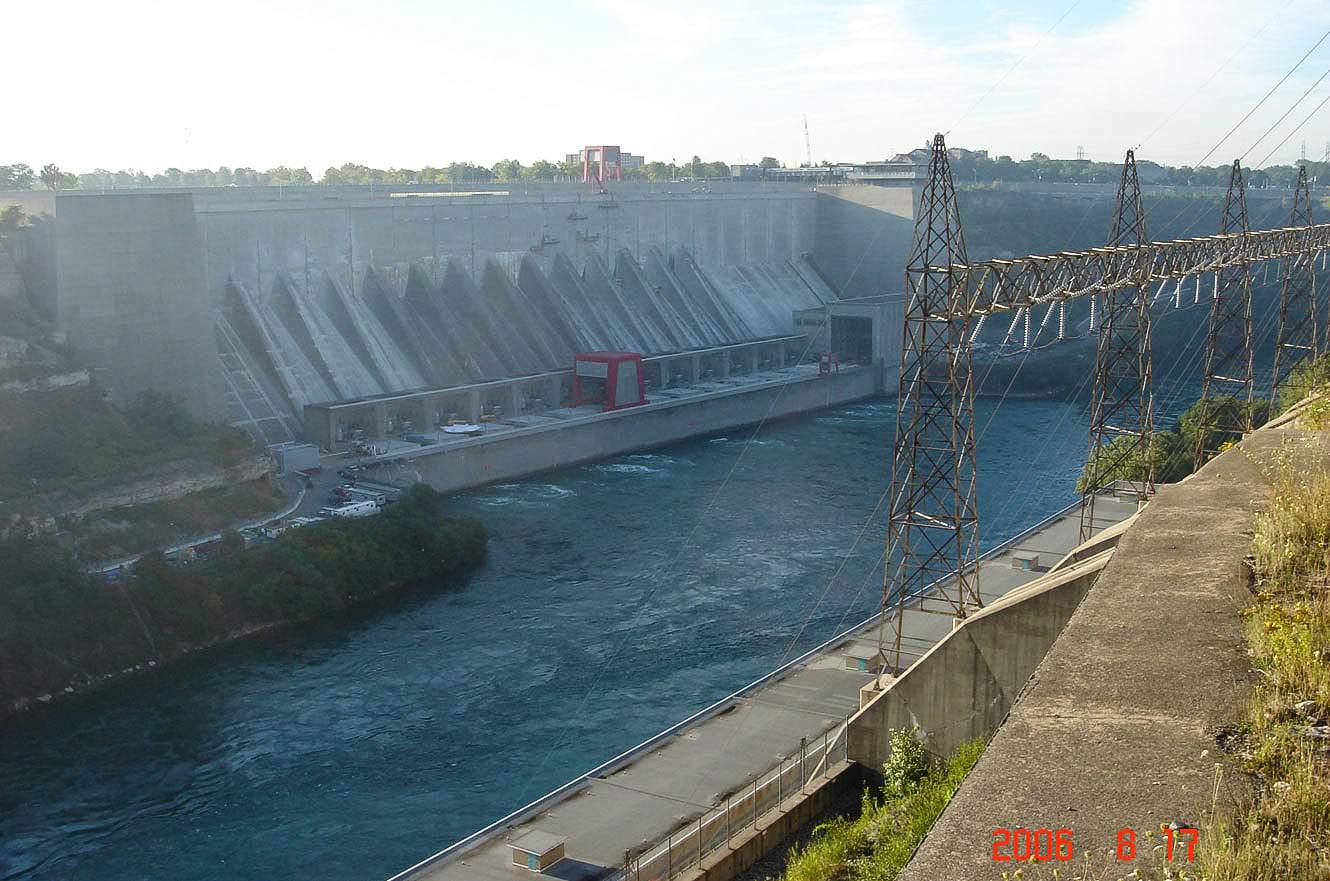 Reaching the hydroelectric power plant in Niagara Falls. I stayed 1 night at a pleasant campground on the Canadian side.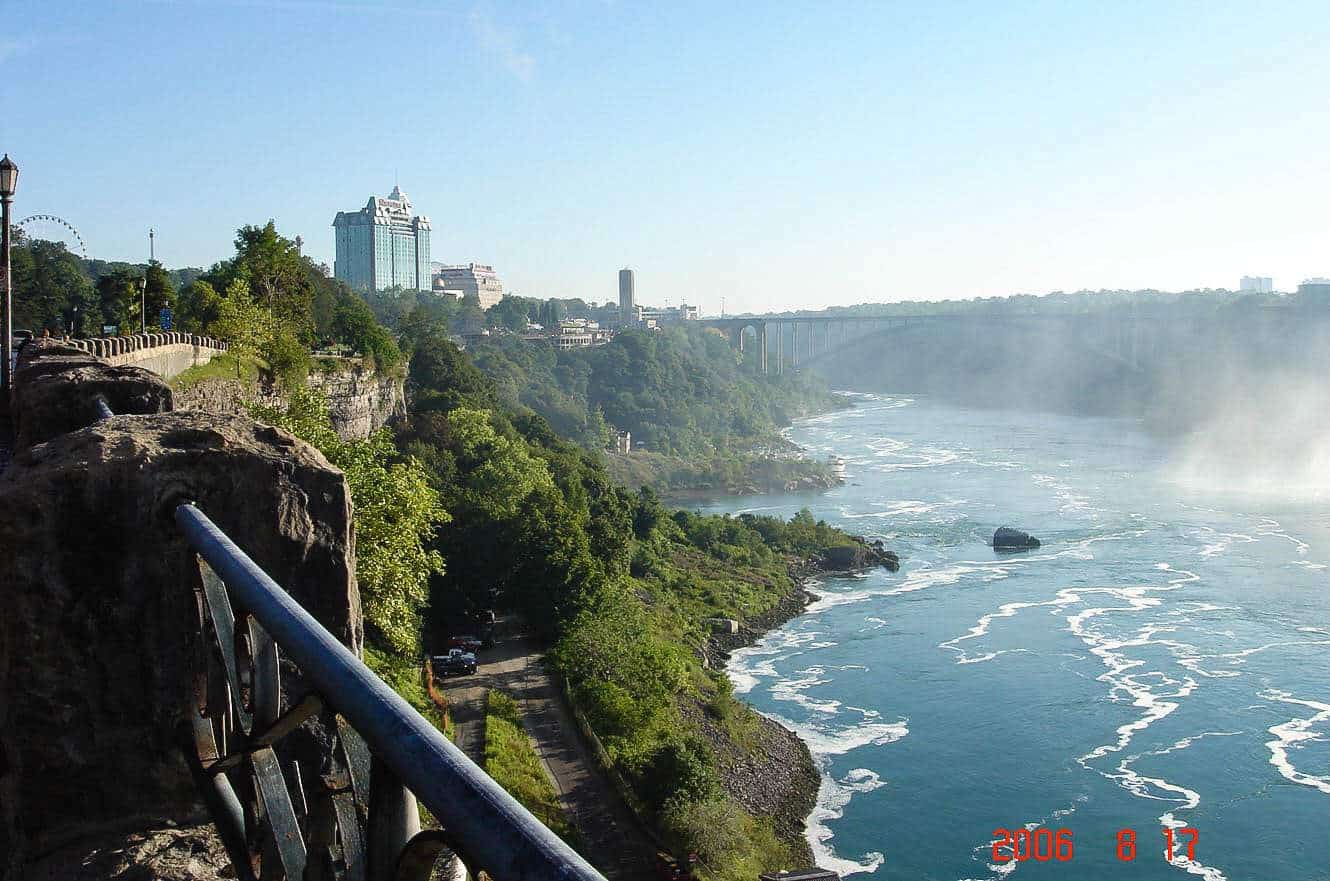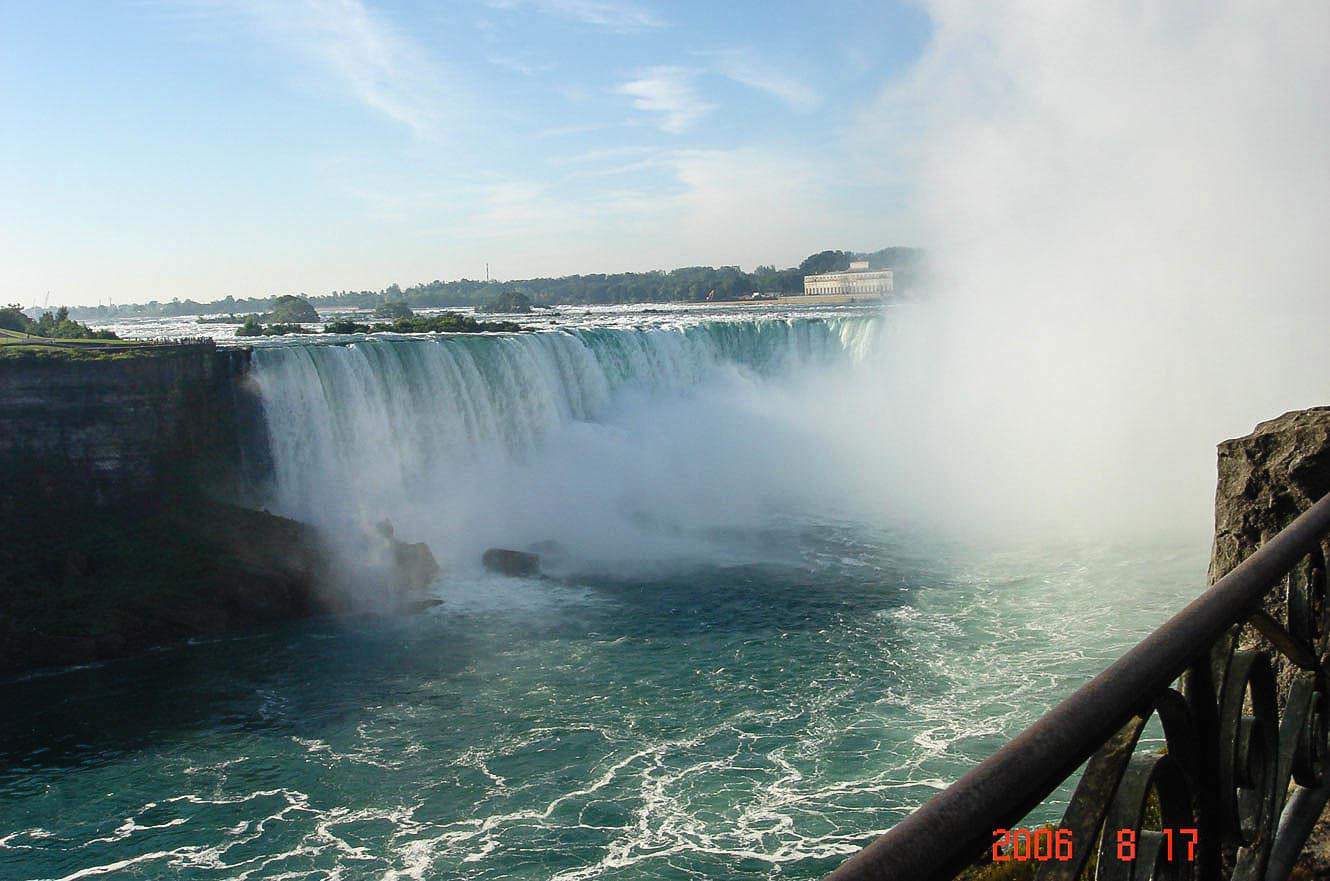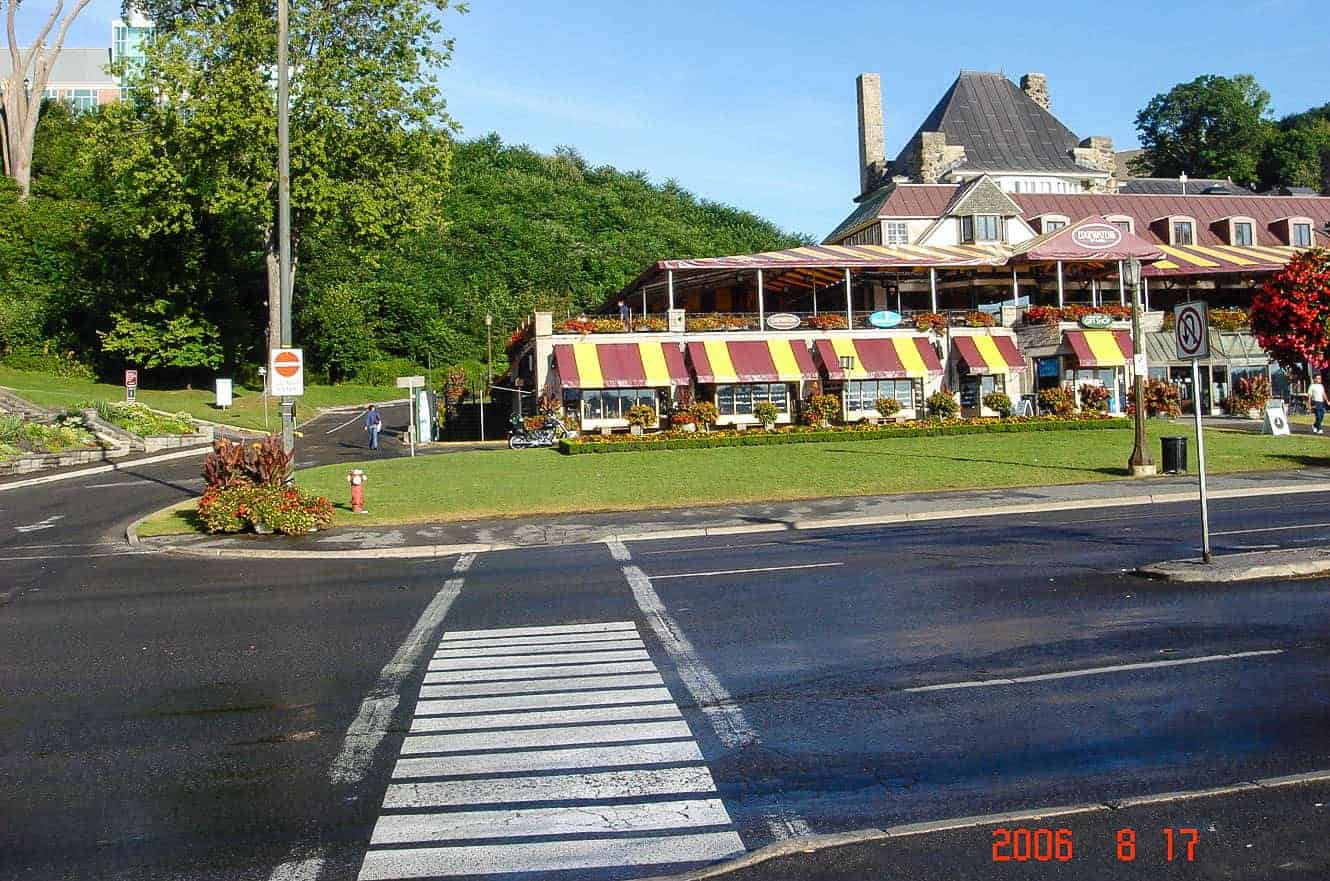 Parking is expensive, even if you're only parking for 5 minutes, so I cheated and parked it at this restaurant. It was only about 7:30 in the morning which might explain how I ended up dumping my bike right there in the parking lot. Talk about embarrassing.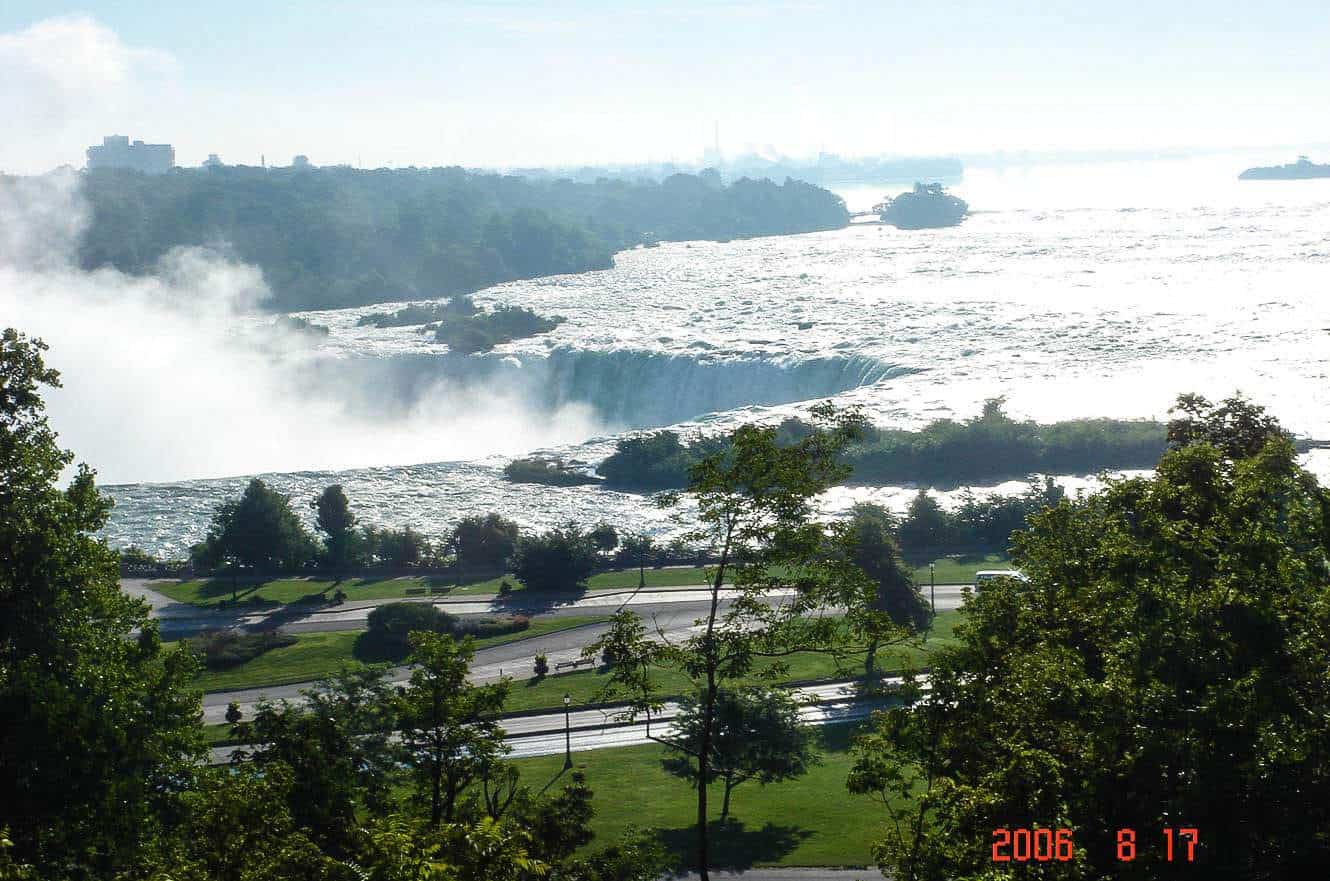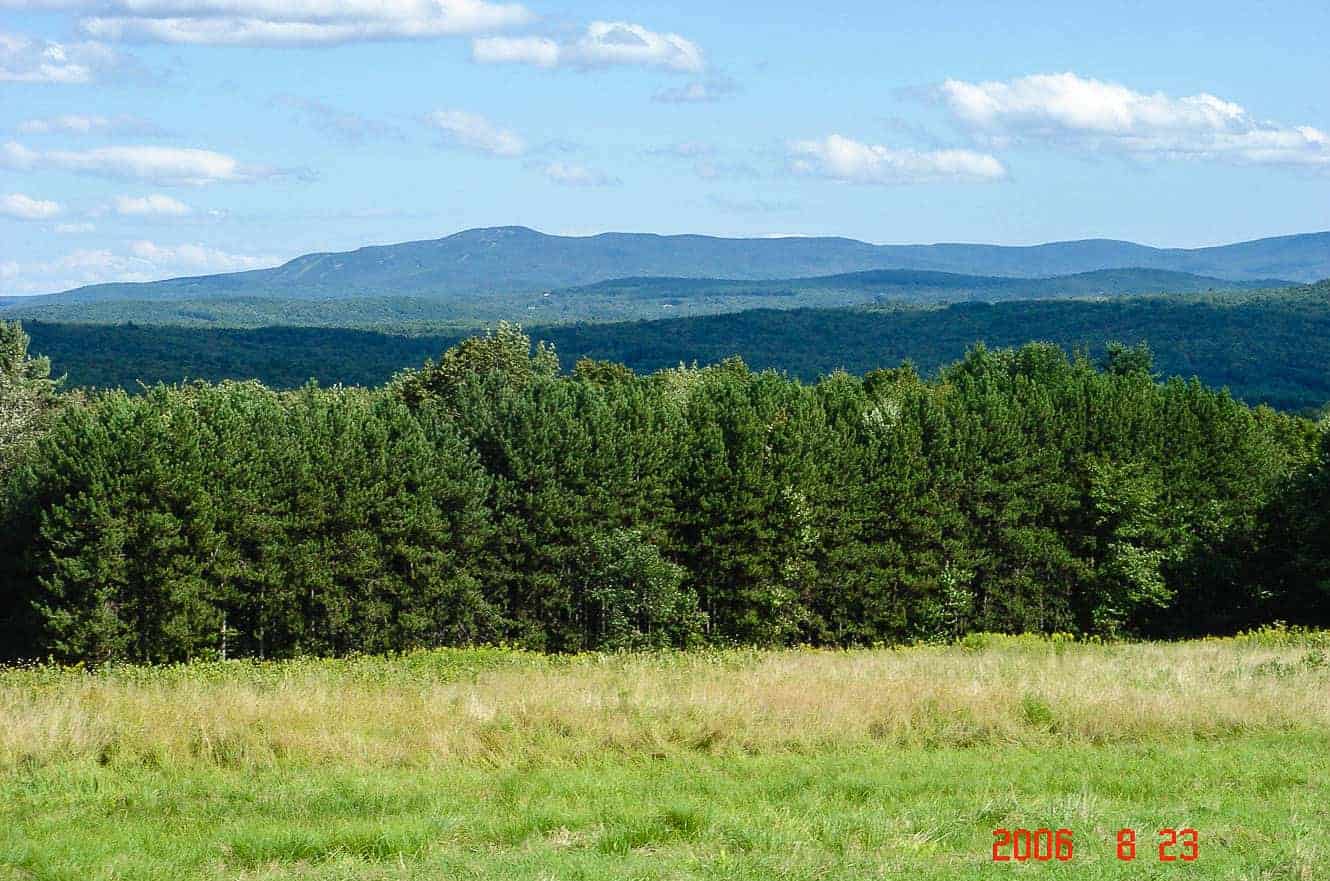 Reaching Vermont. This is one of the last pictures I took before heading back home to Wilmington, North Carolina. It rained on my trip from VT to NC, but it always seems to do that. At the end of my trip, I had traveled over 5800 miles on my Harley without a single glitch.