There's an undeveloped state park that has a couple of wonderful trails near the Cape Blanco airport. There's no signs marking the park on the highway and it's usually not very busy. The main trail takes you west around the airport then splits after a short distance – one trail goes north towards Floras Lake State Park and the other turns south and heads out to Blacklock Point (where you can look south to the lighthouse at Camp Blanco State Park).
Both trails take you through coastal forest to spectacular views at the end. You can also drive further north and begin hiking south at Floras Lake State Park. The cliffs are really cool and the spring flowers are in full bloom including: violets, rhododendrons, and lupins!
These pictures are a combination of all the hikes.
A bit of warning… lol… As Teddy and I were hiking down the trail into a steep valley, Teddy stopped on the top of the hill and stared down but, since I didn't see or hear anything, we continued down. At the bottom, I heard some rustling in the undergrowth and watched the shrubs move about and I thought to myself (rather stupidly), "This could be a great picture of a deer or something!
It was "something" alright – I heard a huff and quickly realized that it wasn't a deer. Within seconds, I saw a tiny black cub run out of the undergrowth and head up the hill. Needless to say, I made a damn quick retreat to the beach – *laughs – Teddy made a b-line way ahead of me. I almost had a heart attack! I'd envisioned one of those shows where they explain the dangers of mother bears protecting her cubs and the idiot hiker who didn't have the sense to realize there were bears in the area before she got mauled while her dog watched from a safe distance!
We did try to head south towards the Blacklock Point trail, rather than make the return hike past the bear, but it was high tide and I couldn't safely navigate the treacherous rocks. I sang and whistled the whole way back. lol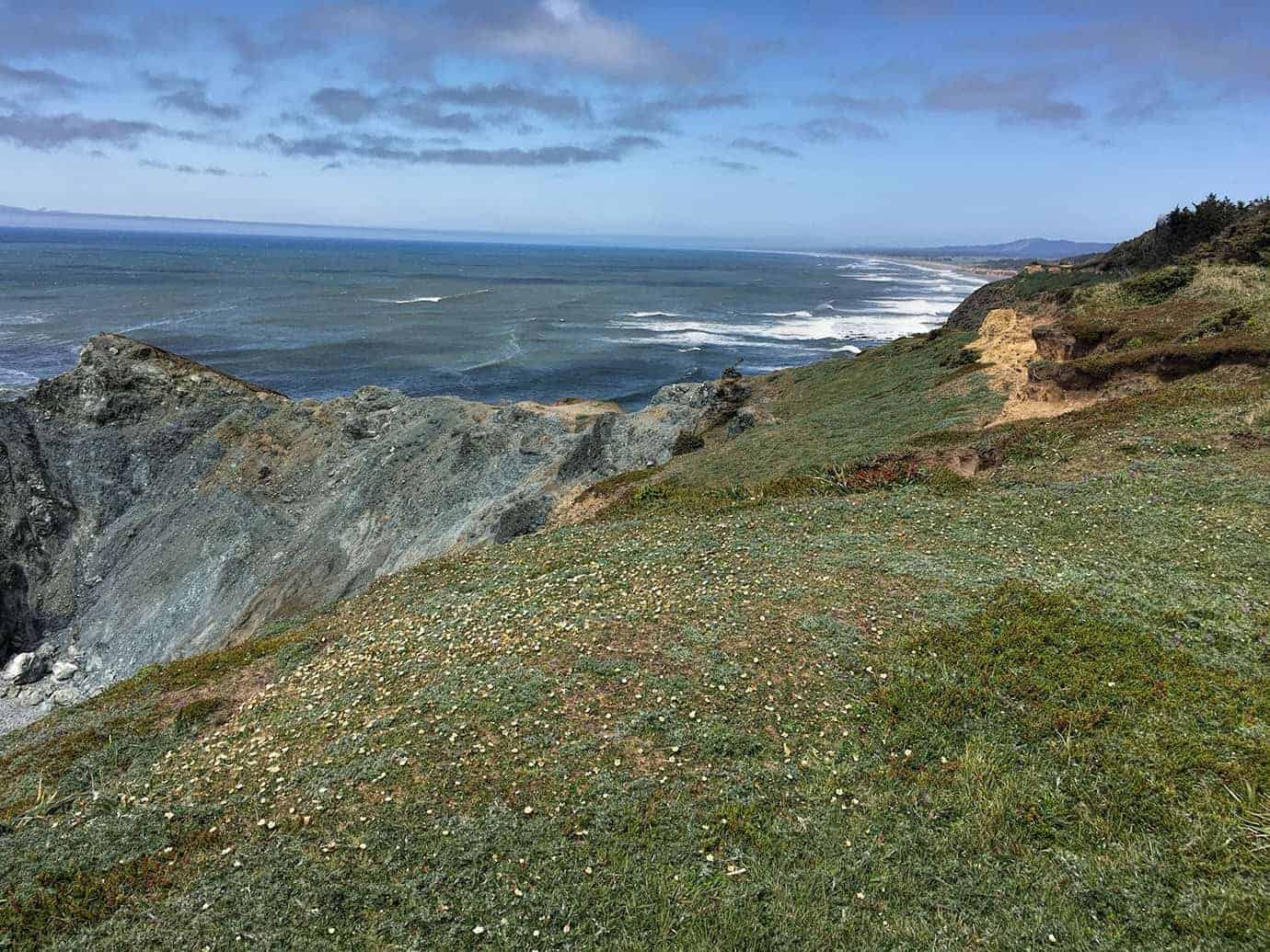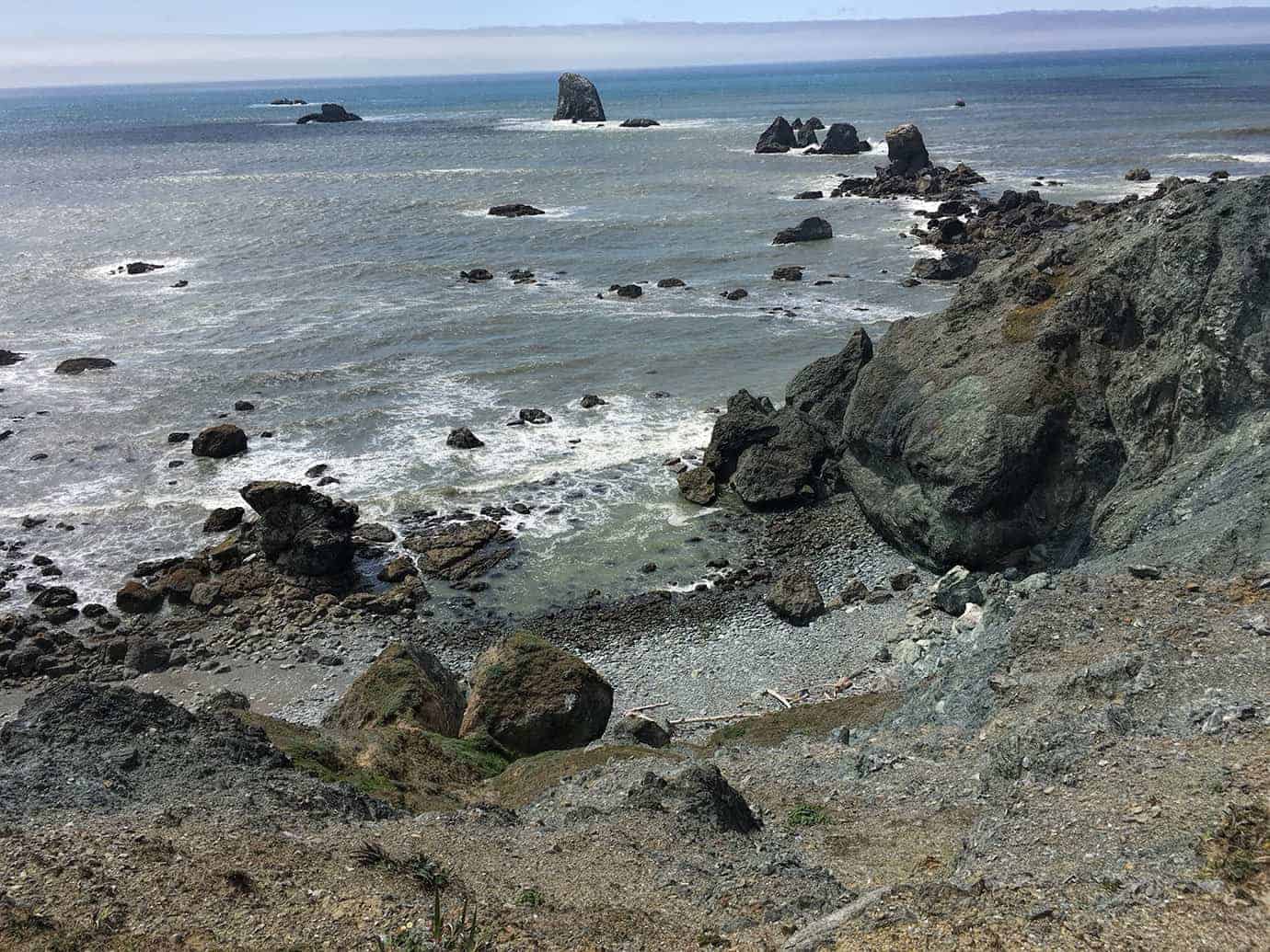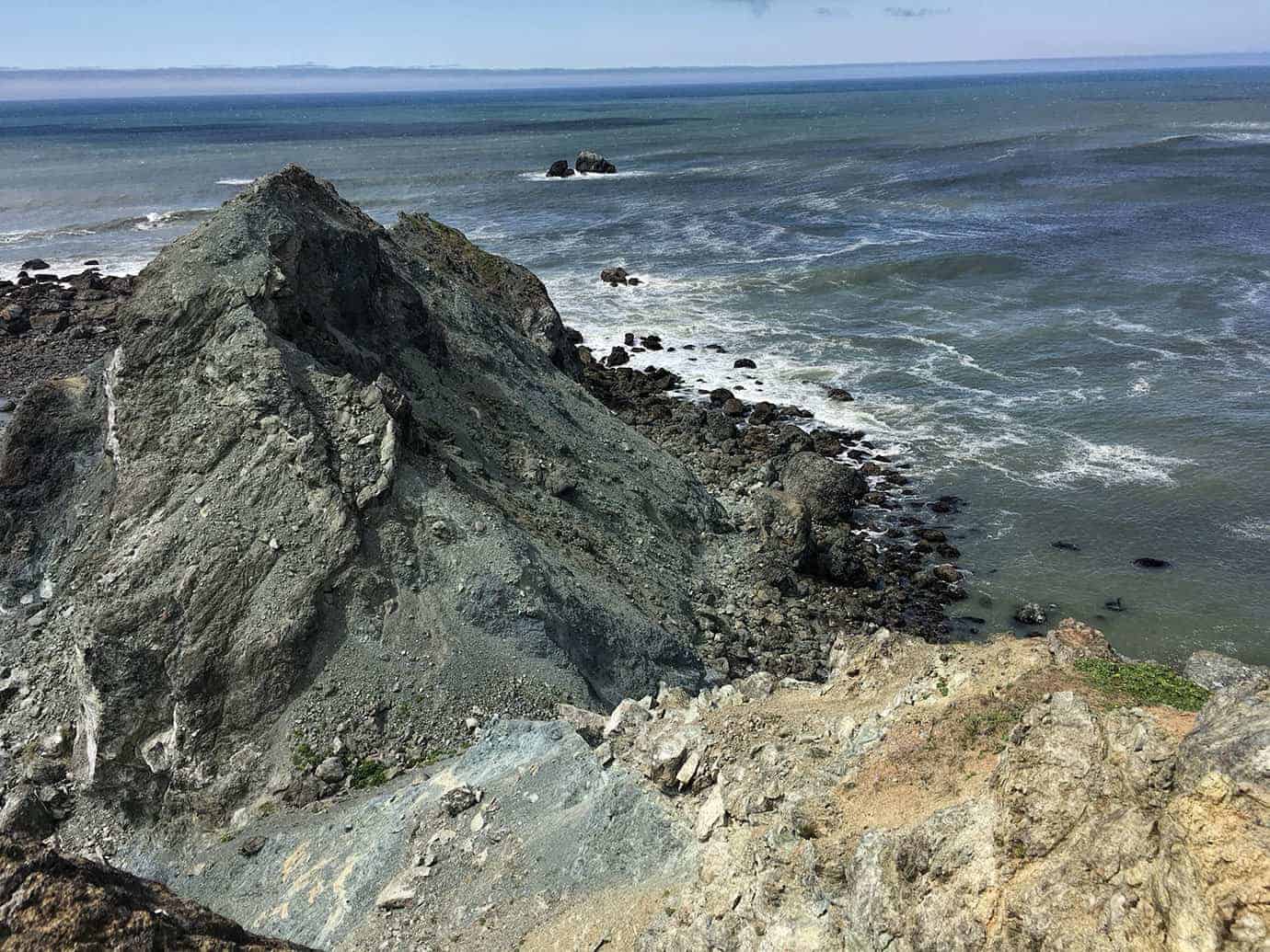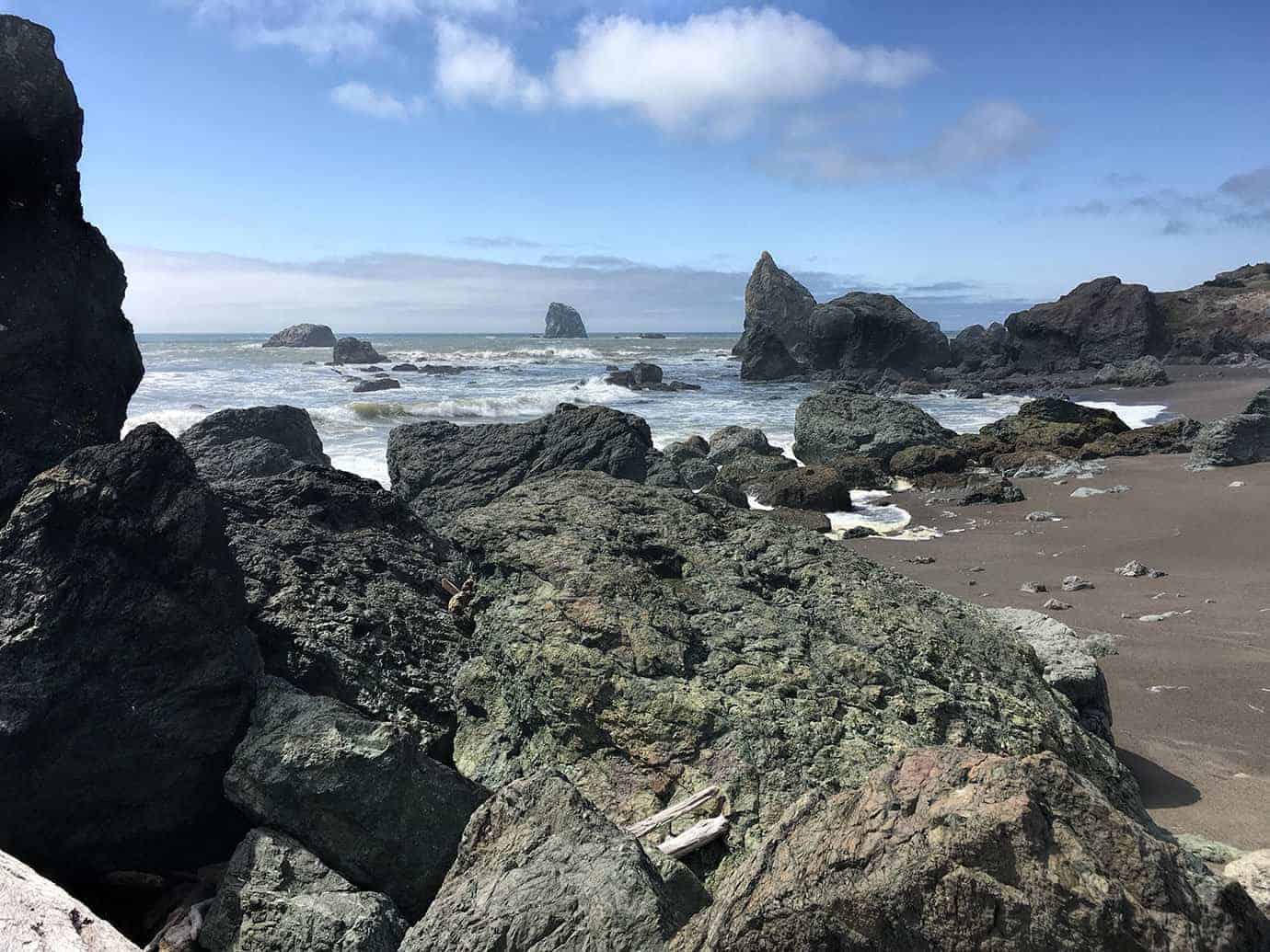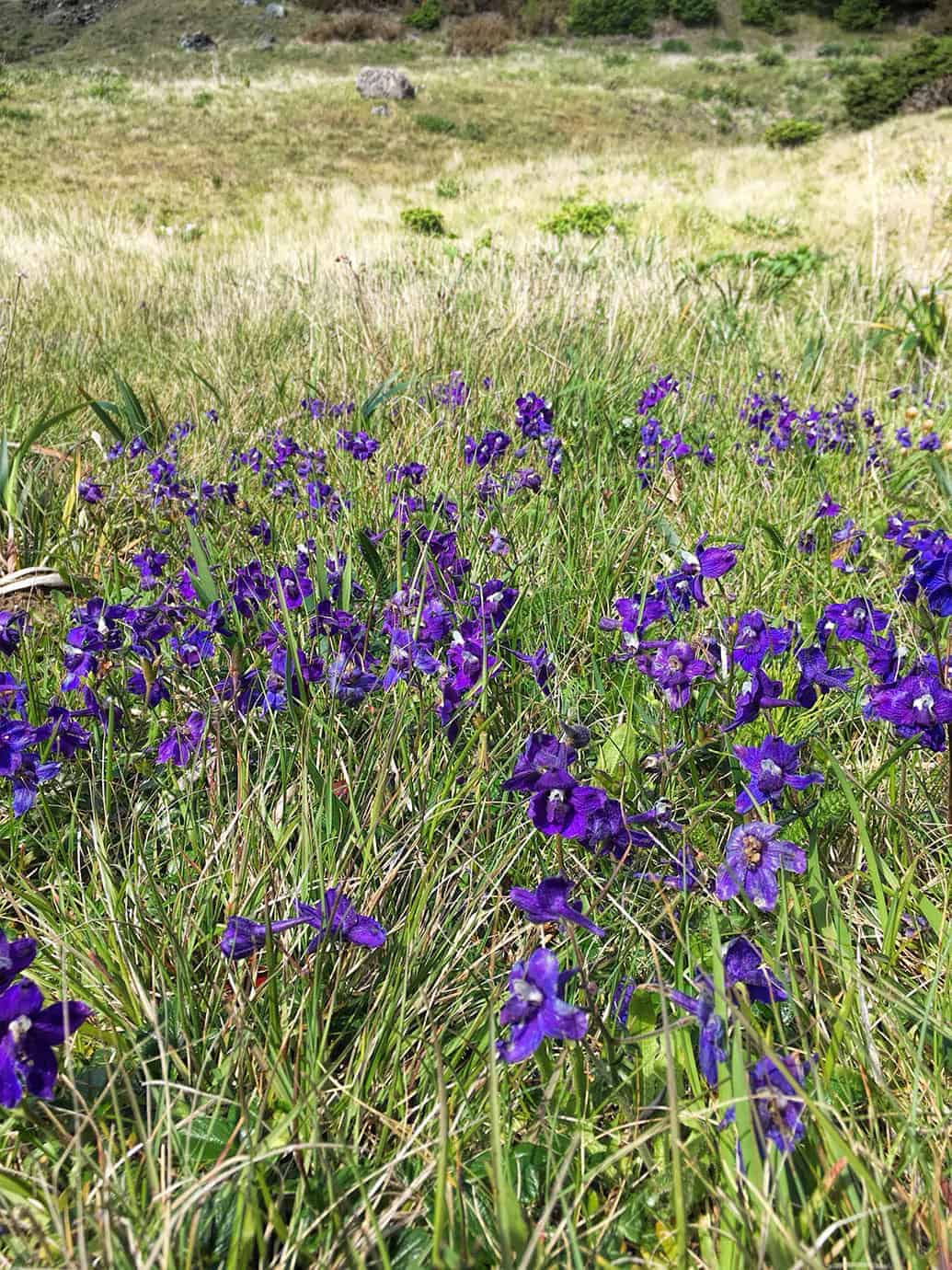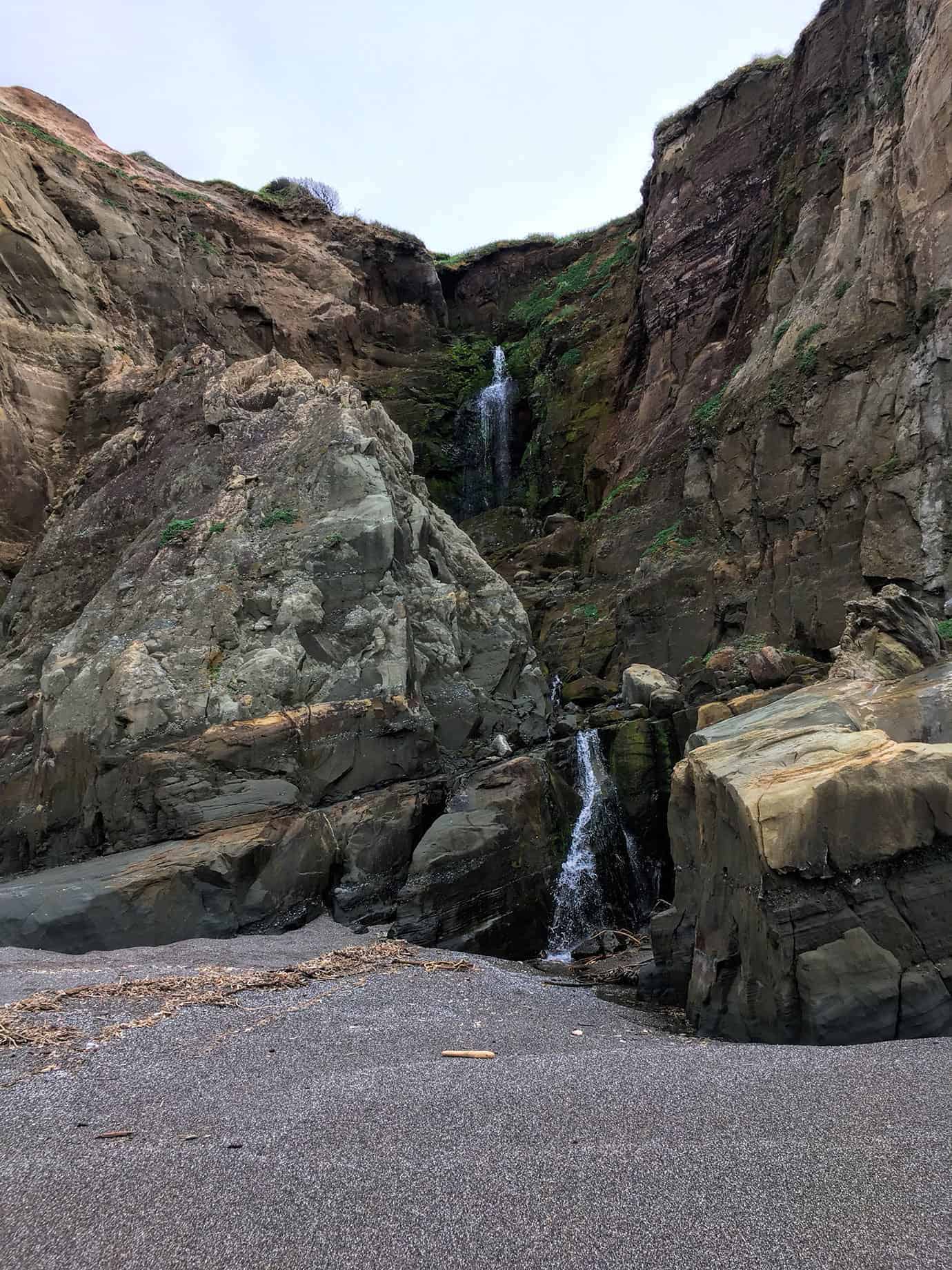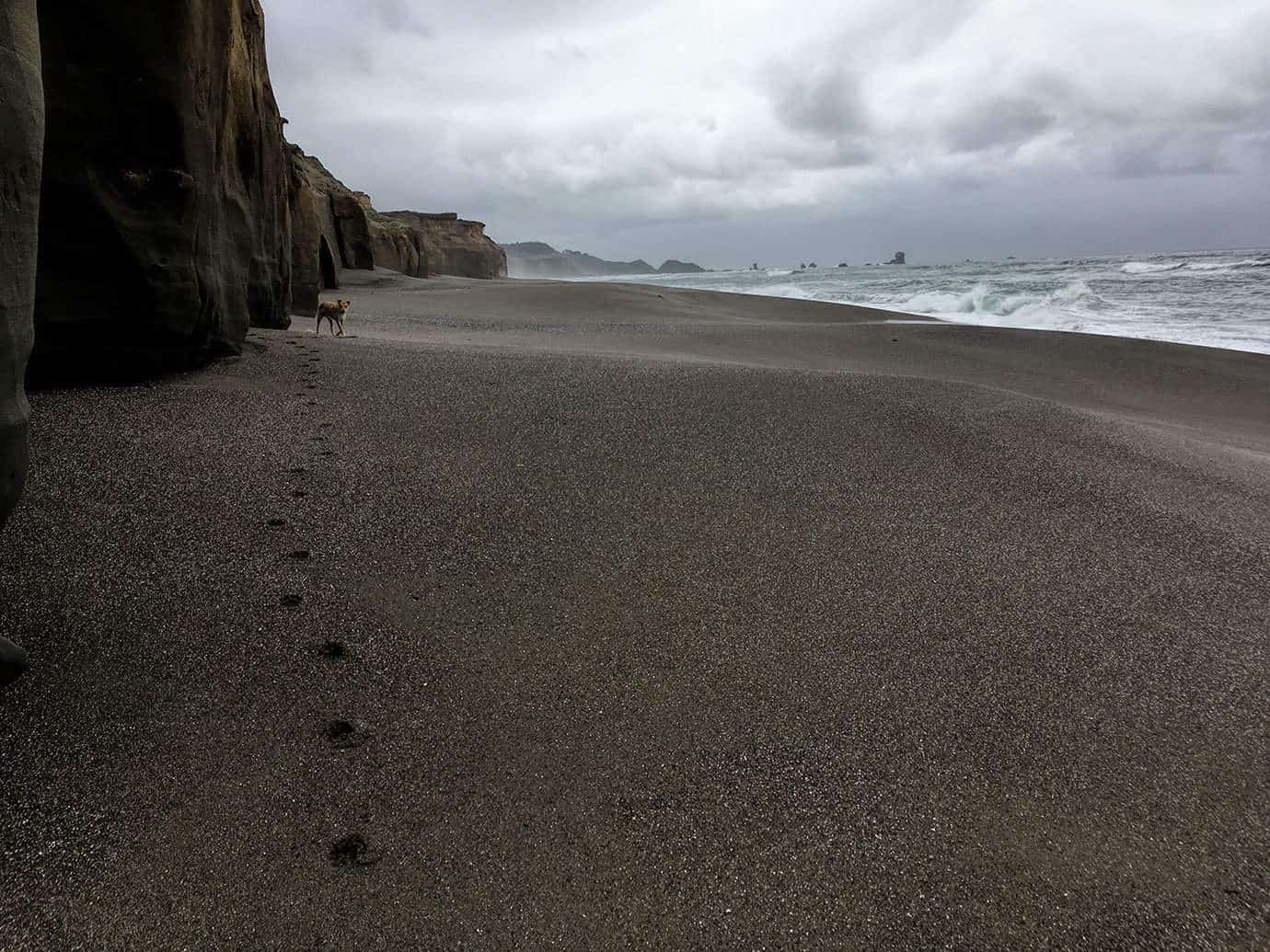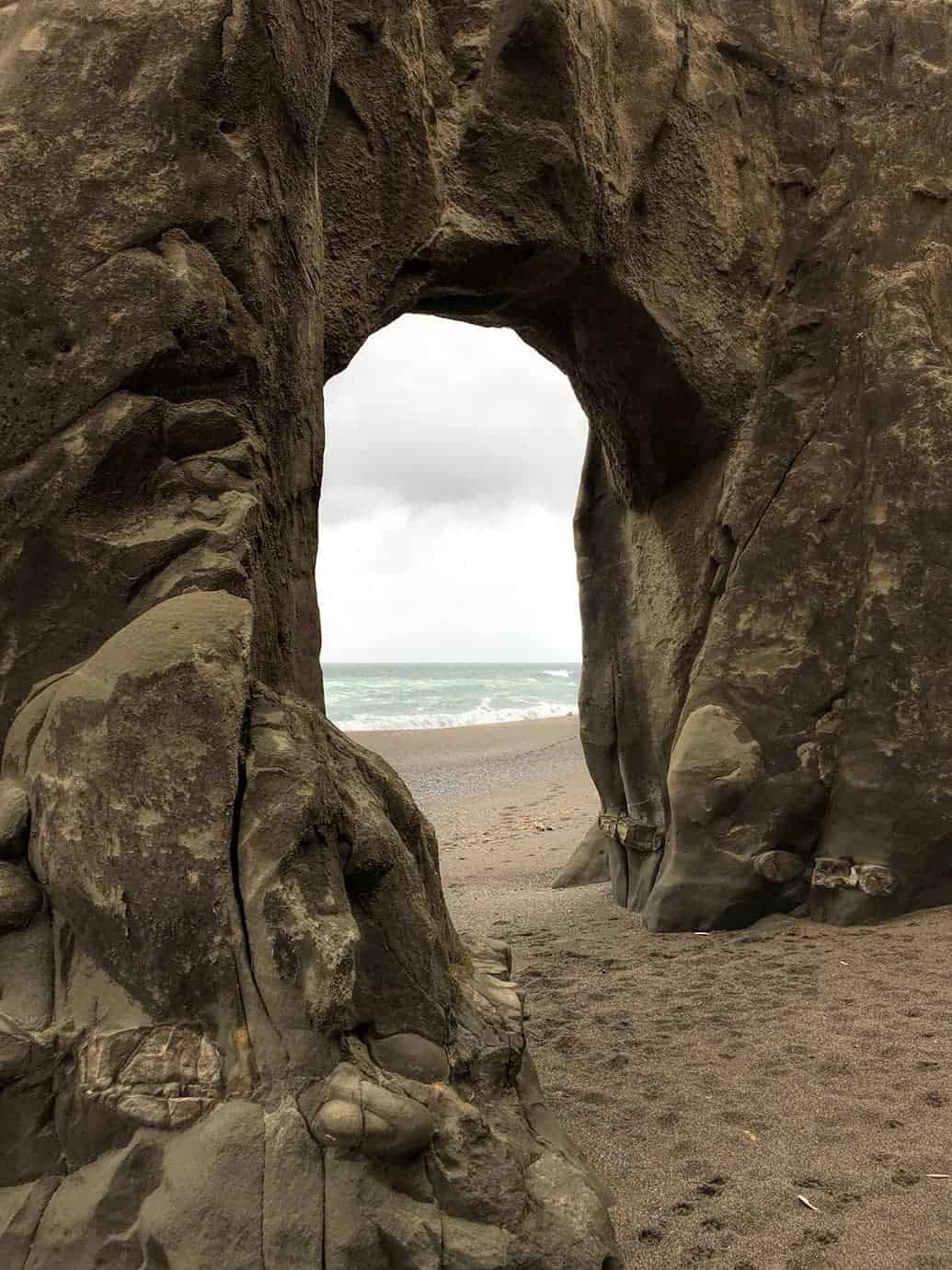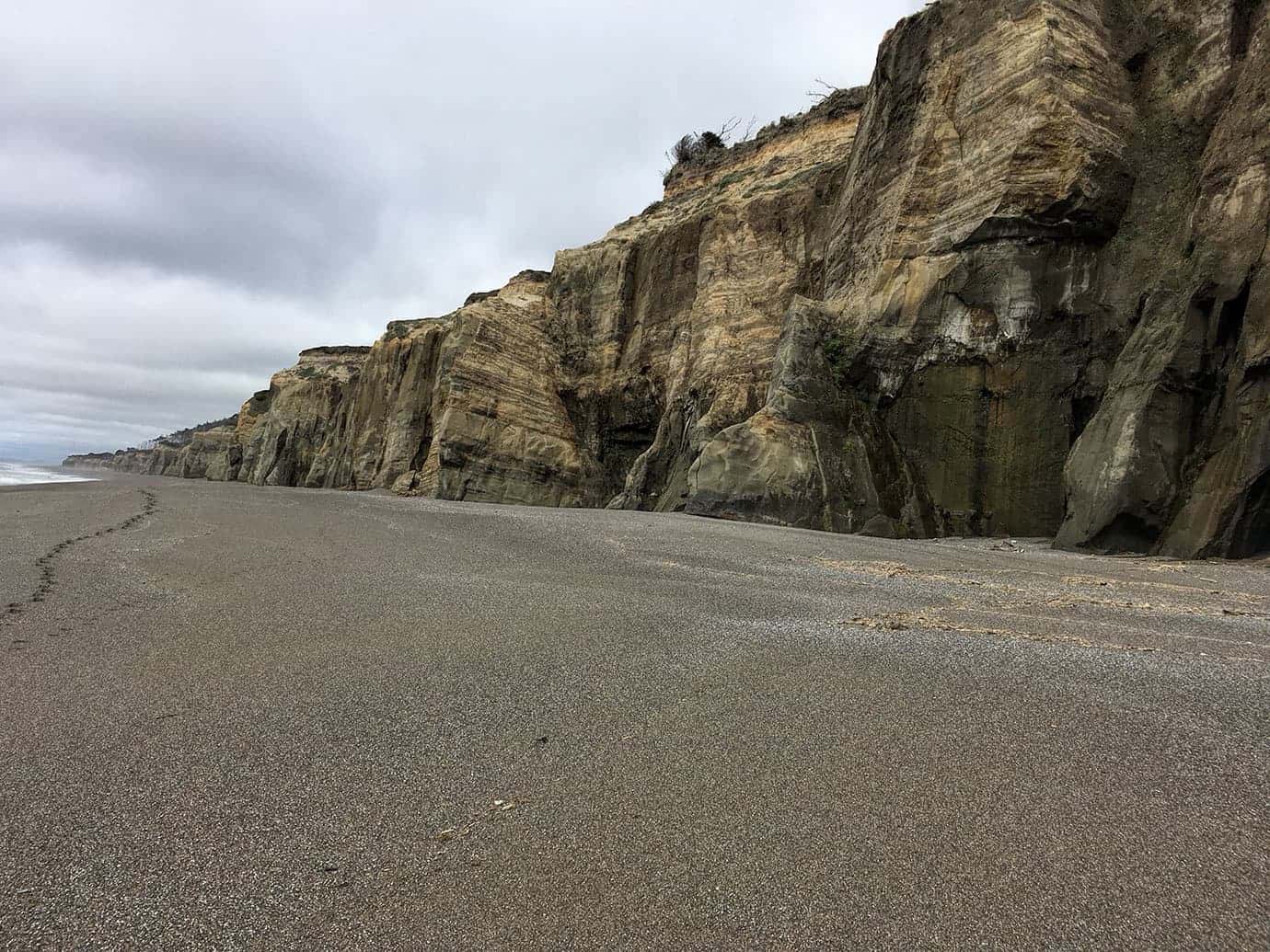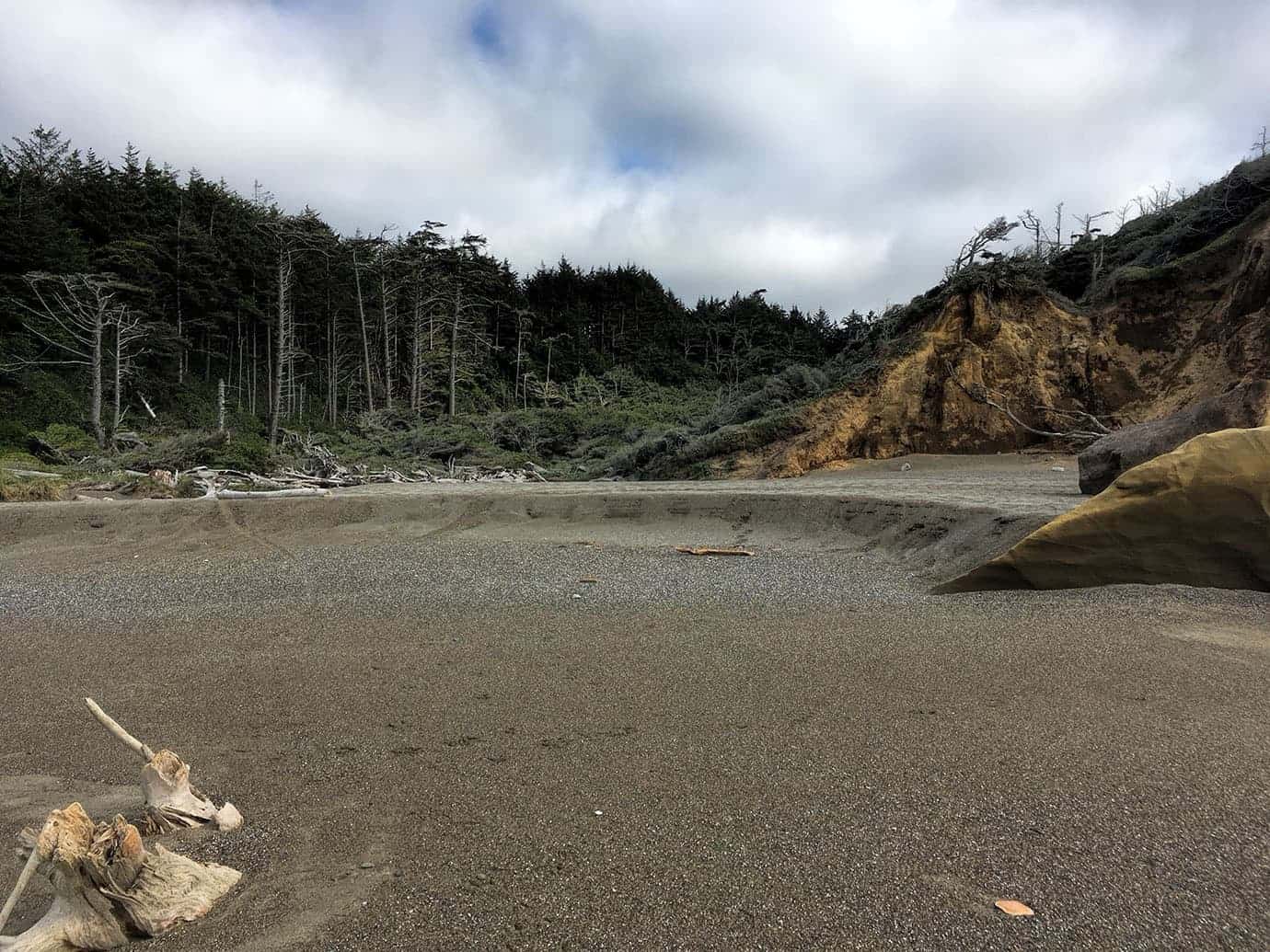 The above picture shows the area where the bear was. The bear was further back in the shrubs but it's really the only place to get out of that section of beach.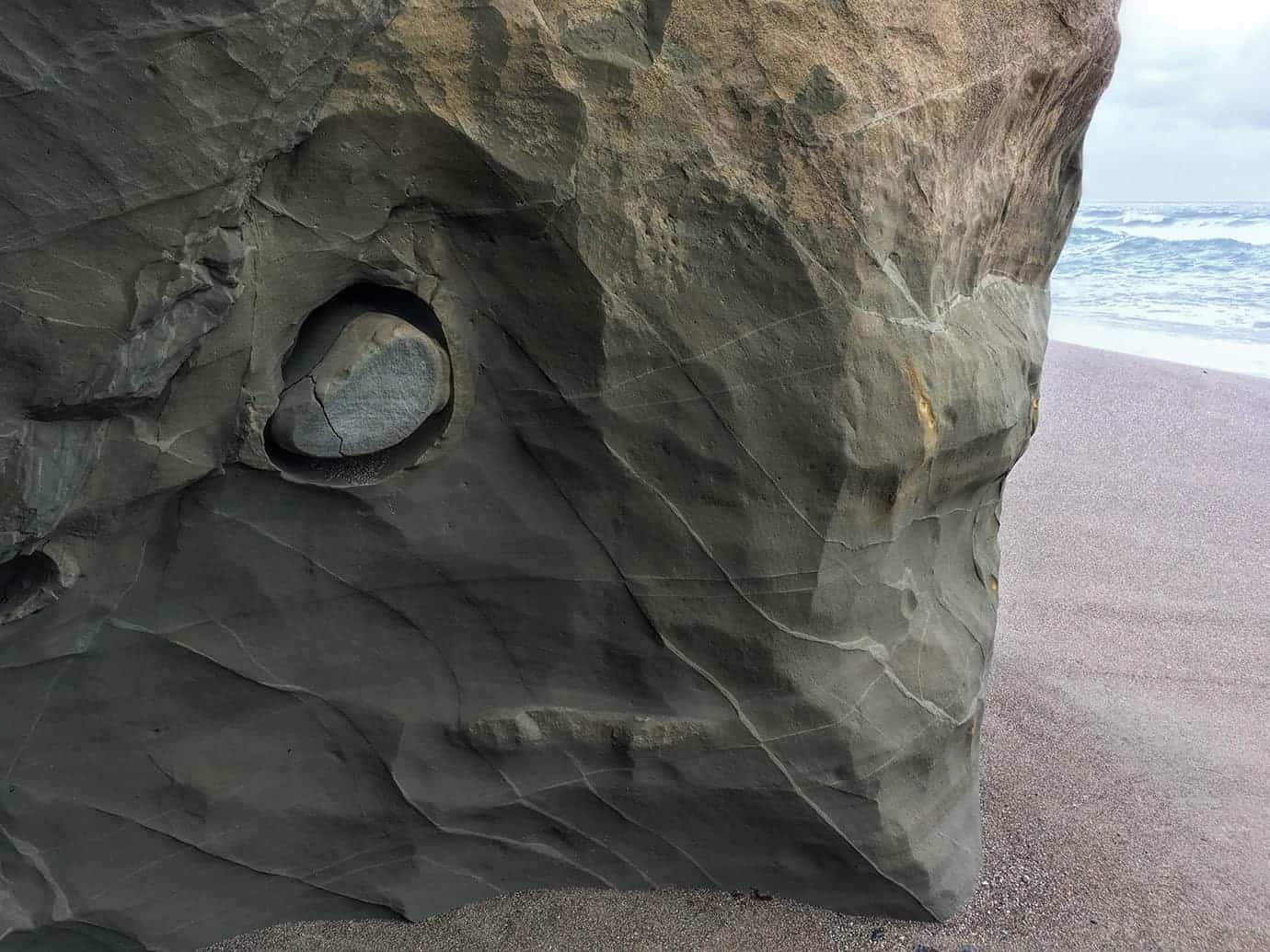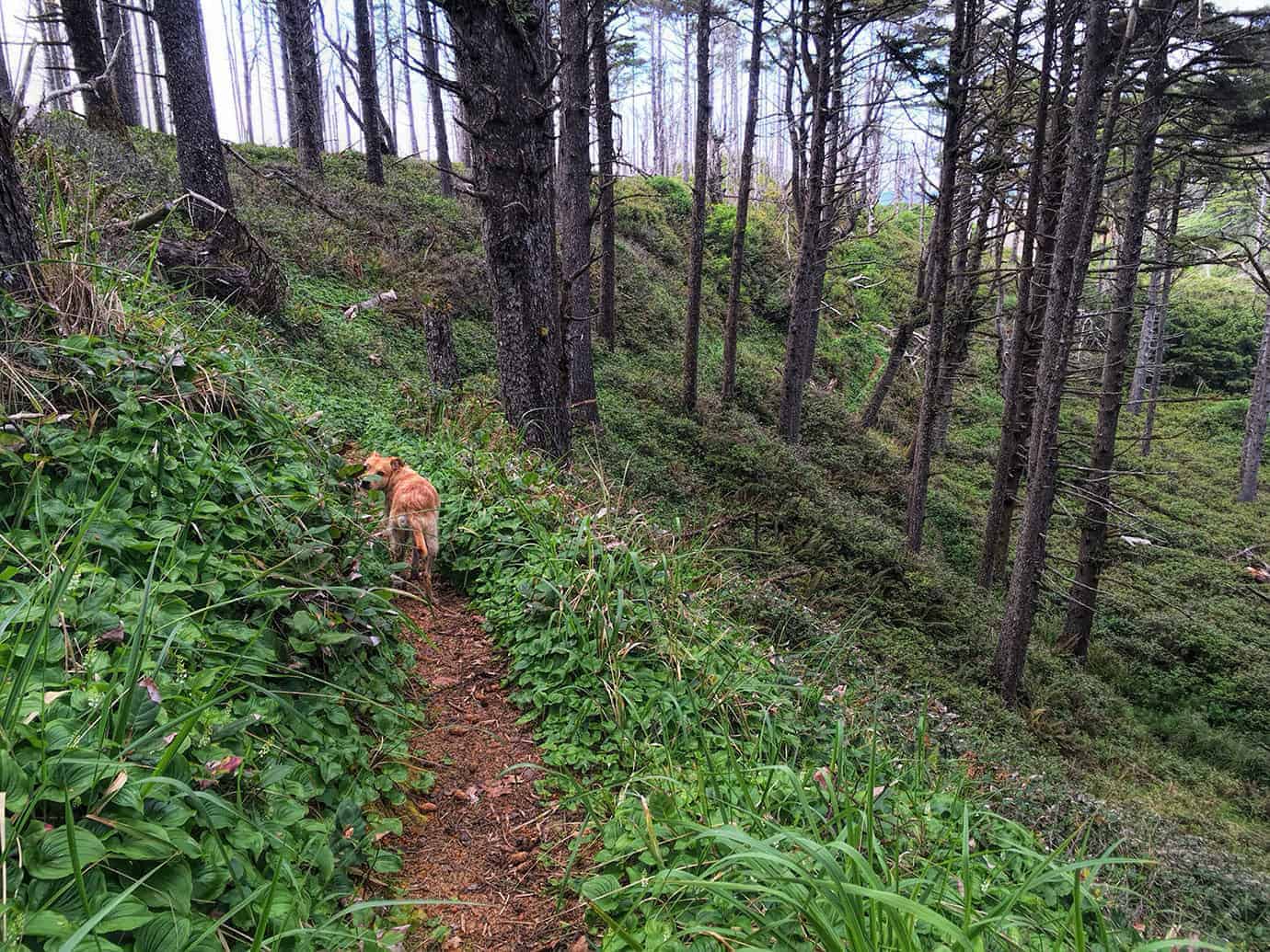 Here's Teddy giving me the look: "I'm telling you… there's SOMETHING down there!!!!"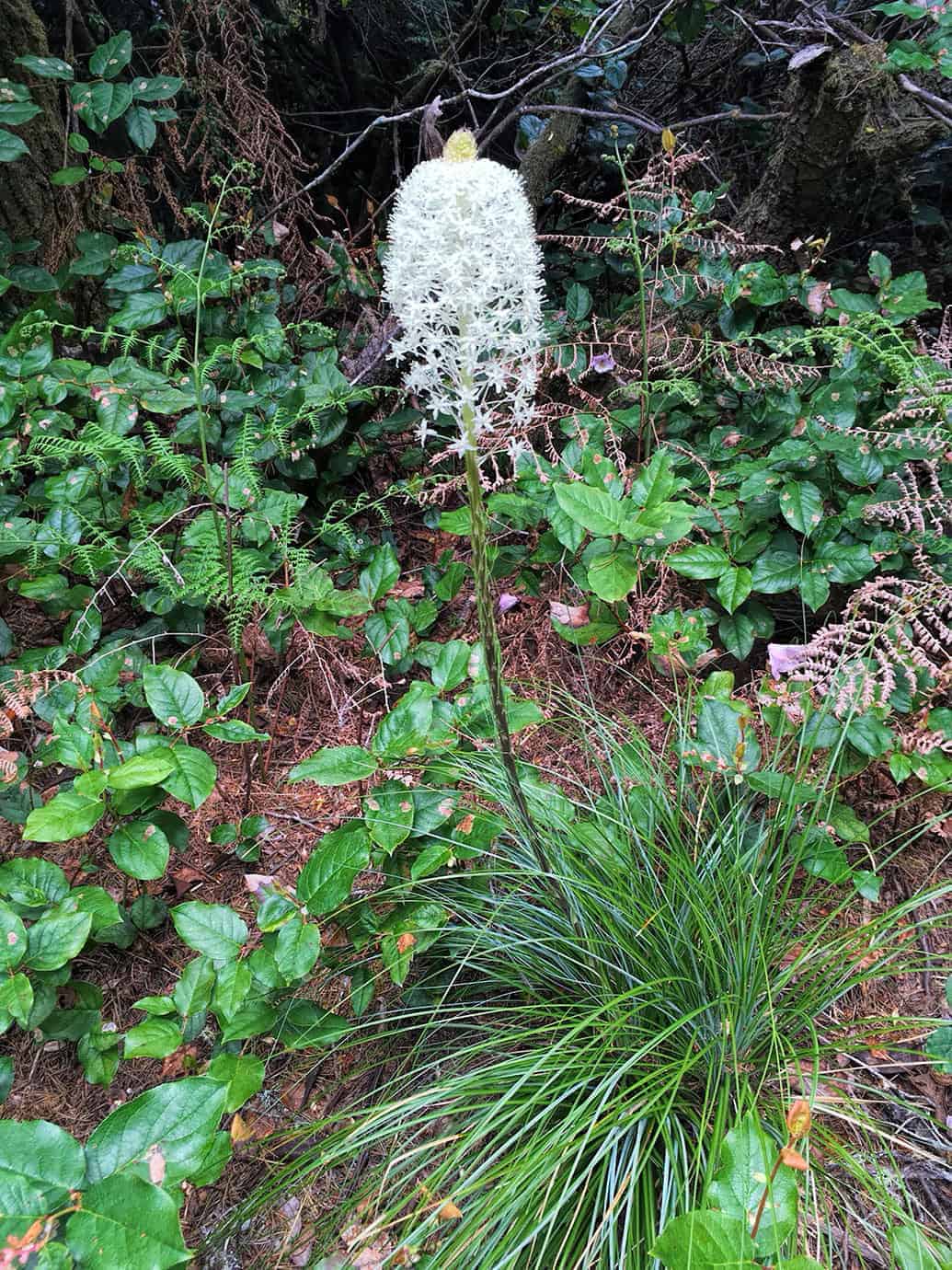 I have no idea what this flower is – I couldn't find it online.