Yesterday, I got a late start heading up to the Native Lake trailhead. The afternoon storms were in full swing but, once I got  to the parking lot, it let up.
The BEST part about hiking on a rainy day is that not many other people do! lol… There wasn't another person on the trail.
The Native Lake Trail traverses the eastern flank of the Continental Divide near Leadville Colorado. It's a 7.8 mile roundtrip hike that starts at 10,780′ at the trailhead. There's a moderate elevation gain of about 1080′ to the top of the trail and a -620′ decent to Native Lake.
As you near the top of the ridge the trees thin and views unfold to the west of the peaks and ridges along the Continental Divide. Two miles from the trailhead the trees give way to sprawling meadows with patches of scrub willows and small copses of stunted firs.
Soon the grade abates and the trail wanders across a high tundra clad plateau with wonderful views of Mt. Massive and the peaks and ridges along the Continental Divide. To the east are expansive views of Leadville framed by a wall of 13,000 and 14,000-ft peaks. Shortly after reaching the high point of the plateau, the divide between the Busk Creek and Rock Creek drainages, the trail passes to the left of some small picturesque tarns.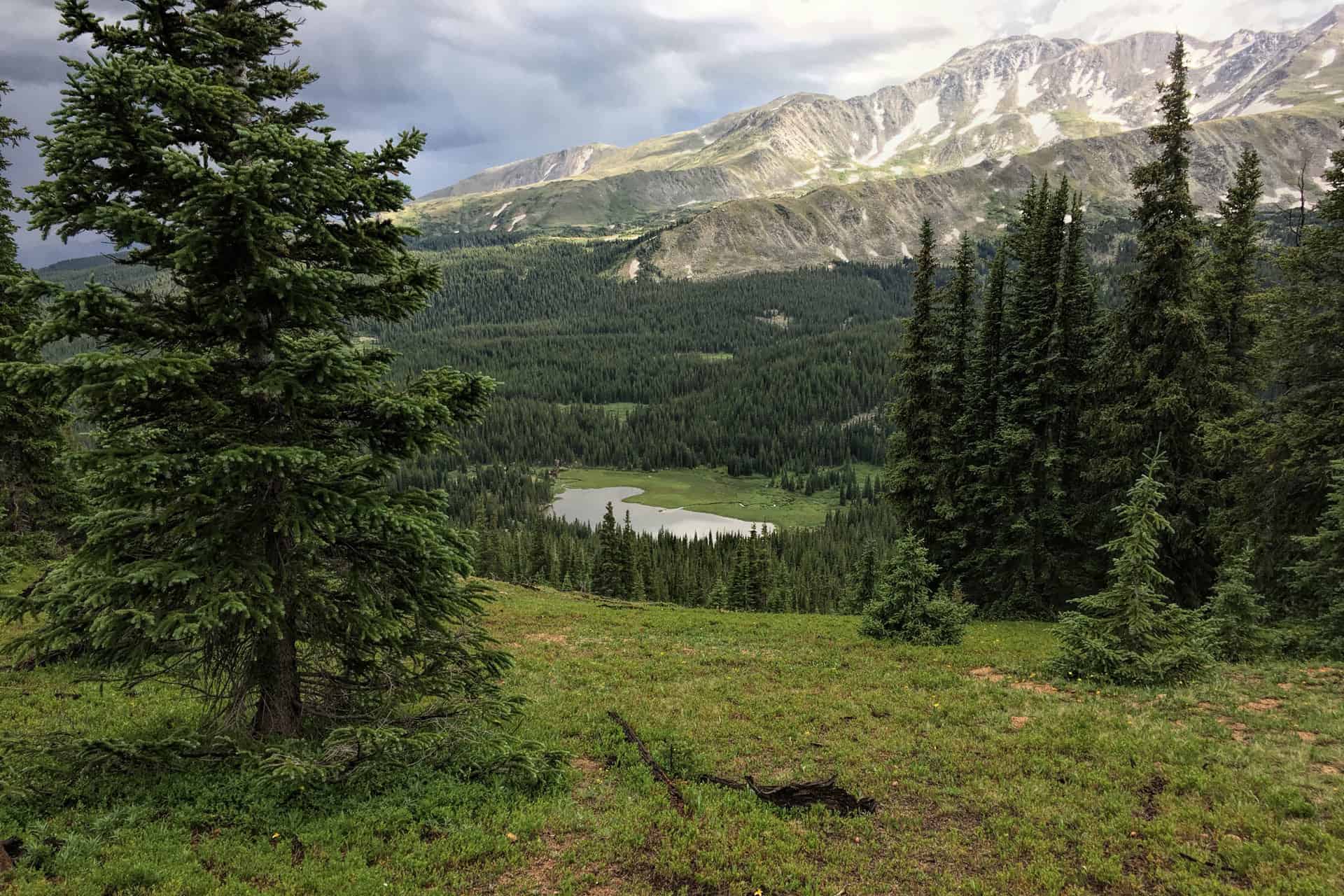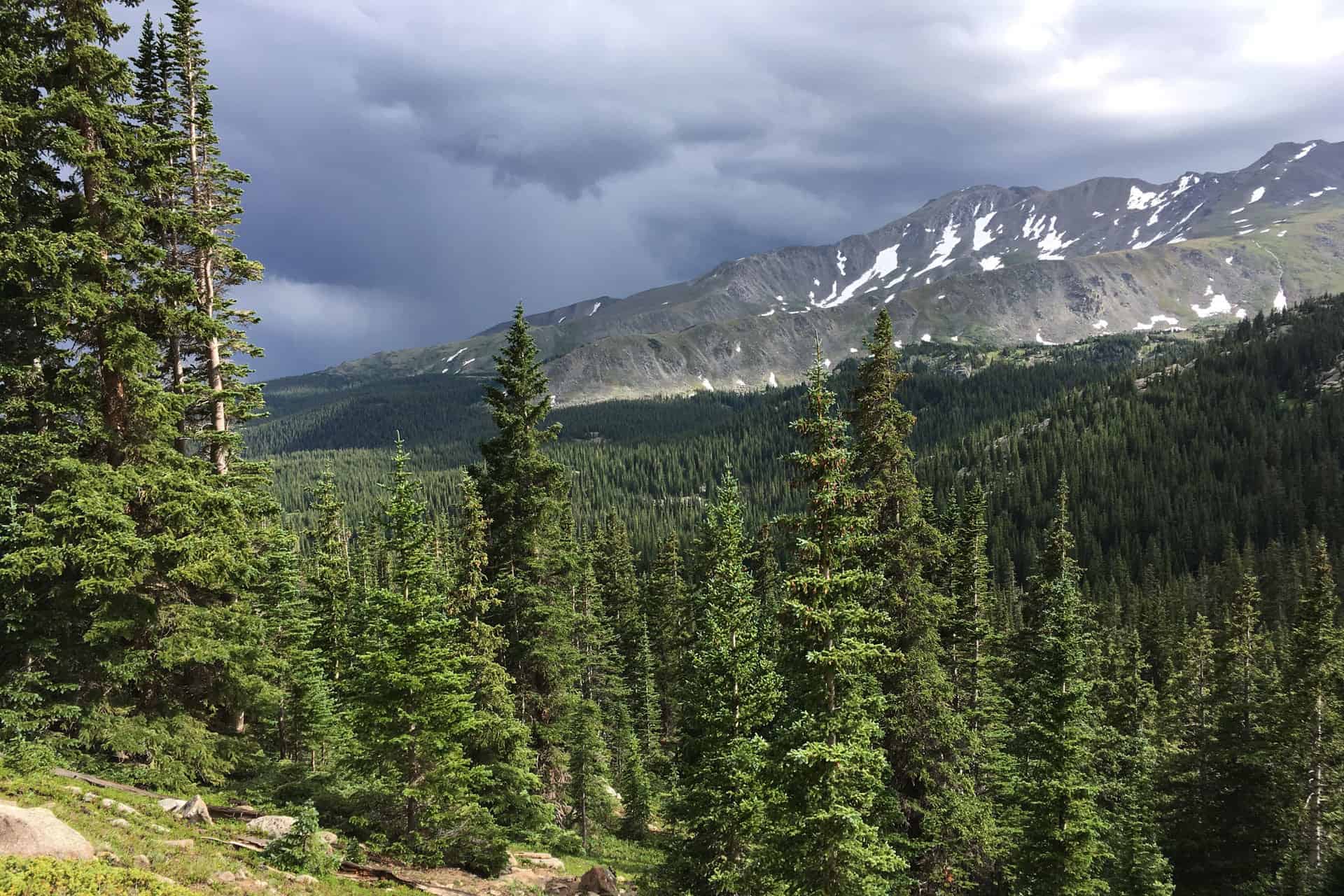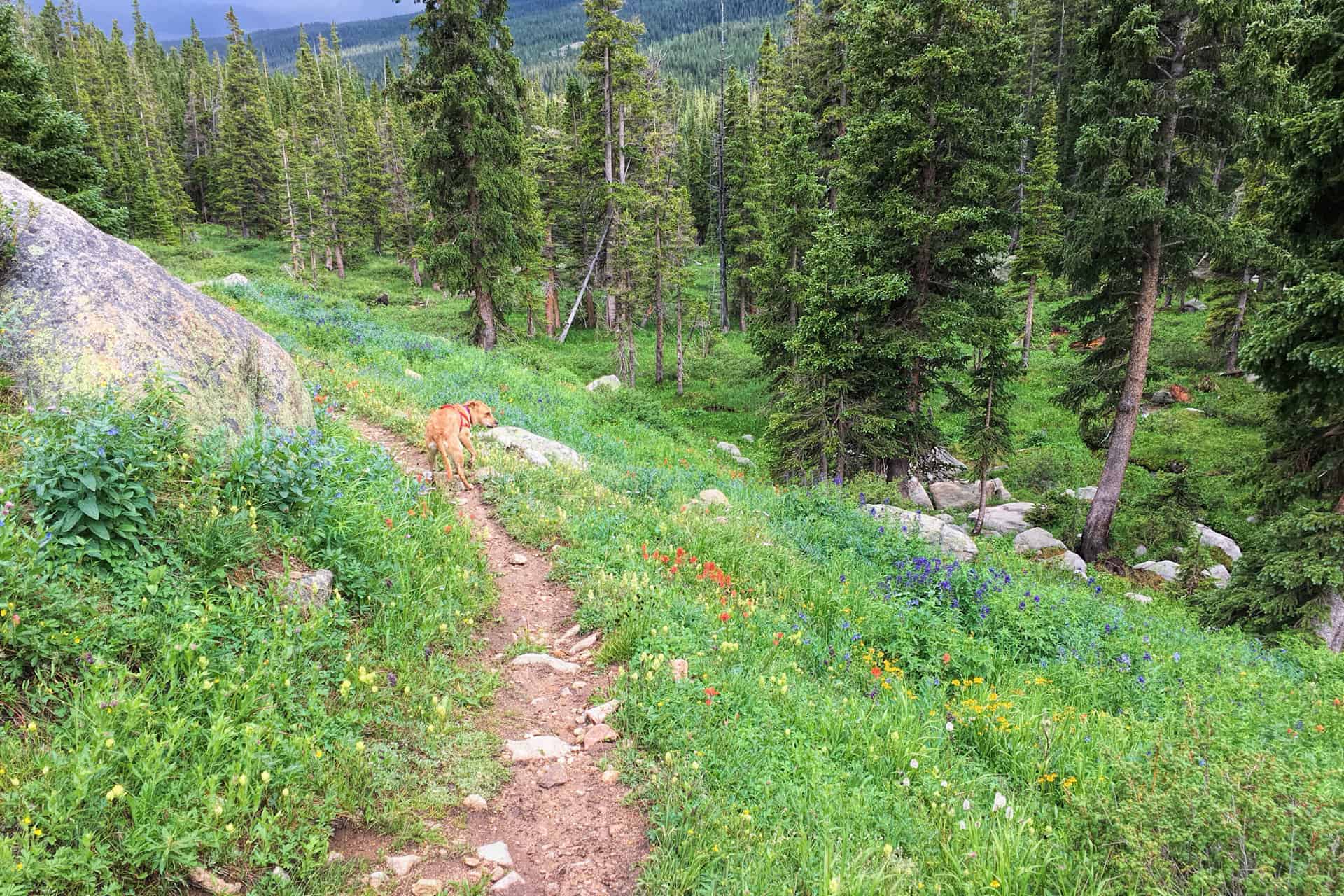 Teddy checking out the colorful wildflowers.
At 2.6 miles the trail swings to the west and starts descending to Native Lake. The upper reaches of the decent feature great views of Mt. Massive towering above the valley to the southwest.
The trail drops on moderately steep switchbacks through a rocky basin scattered with trees and then curves south. As you descend the trees thicken. At the bottom of the descent a spur trail leads to pretty Native Lake at 3.9 miles. The lake sits in a marshy basin surrounded by forest.
This was definitely one of the most beautiful hikes I've done this year – in spite of it being stormy.