This is a lightly used trail that starts from the end of a dirt road and climbs gradually toward the Continental Divide. It parallels the Little Cochetopa Creek and, while the hike is actually 9 miles round trip, I only hiked a little over 7 miles round trip.
The last 3.25 miles of the dirt road (CR 210) to the trailhead are ROUGH! High clearance 4WD is a must and it's slow going. My poor truck is beginning to hate me. The one thing I can say about trailheads that you need 4WD to get to is that you don't see many other people, if any!
I lost the trail a few times because the cattle had made a mess of the trail system… stupid cows. Oh, and the "nice wooden bridge" I read about is now mostly buried beneath debris and cants wildly to one side. 🙂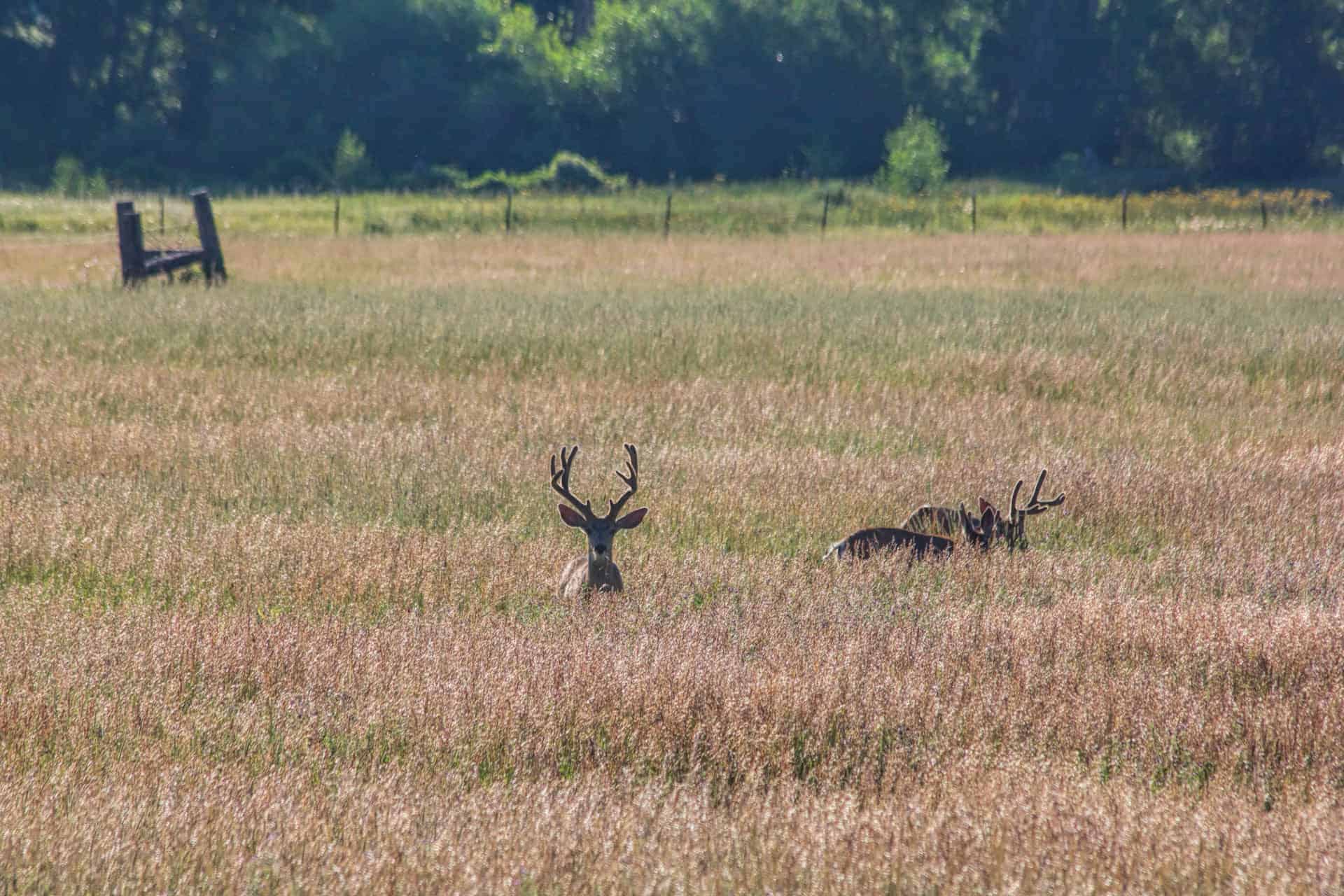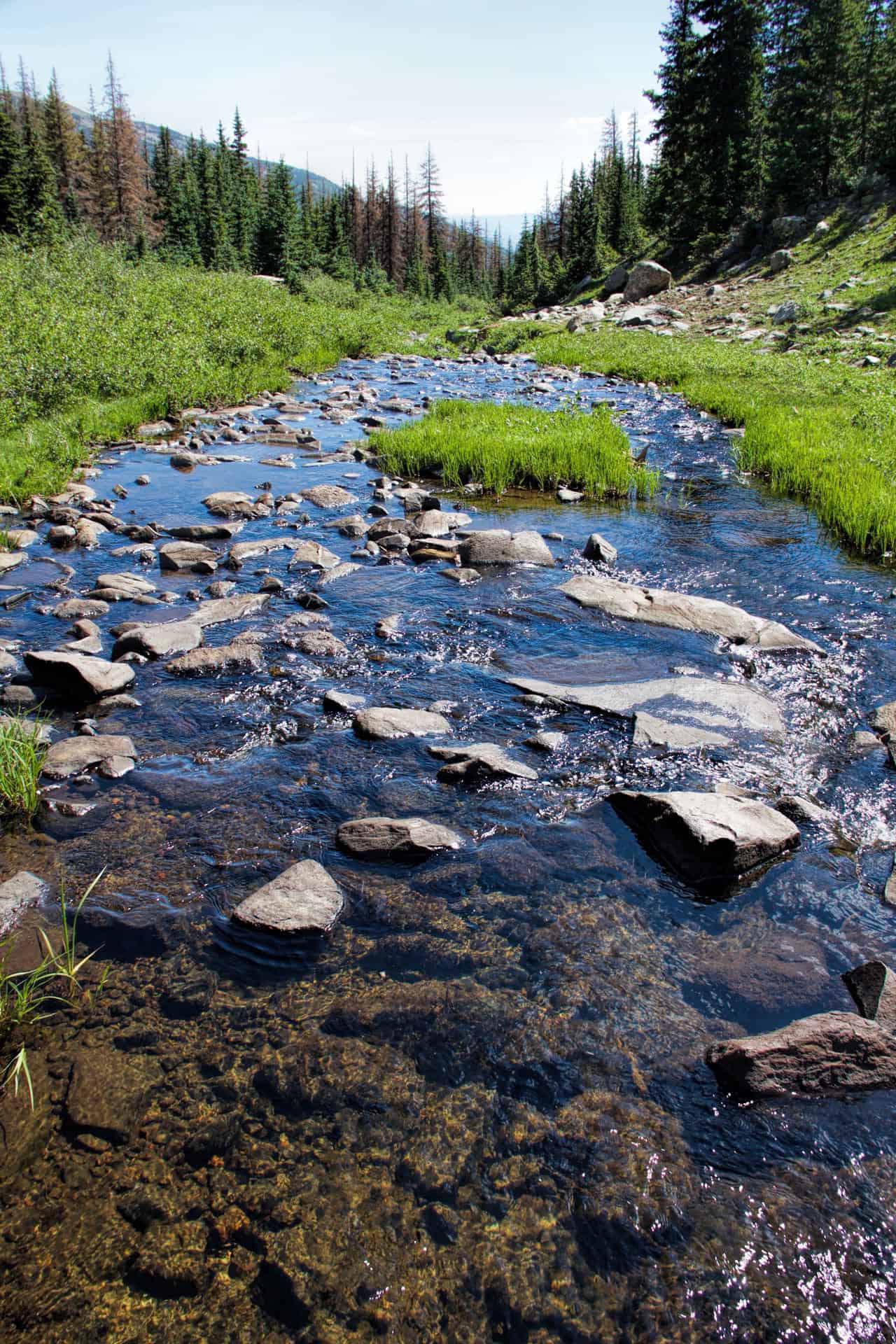 You can see lots of dead pin trees in a few of my posts: The result of Colorado's battle with the spruce bug and pine beetle blight.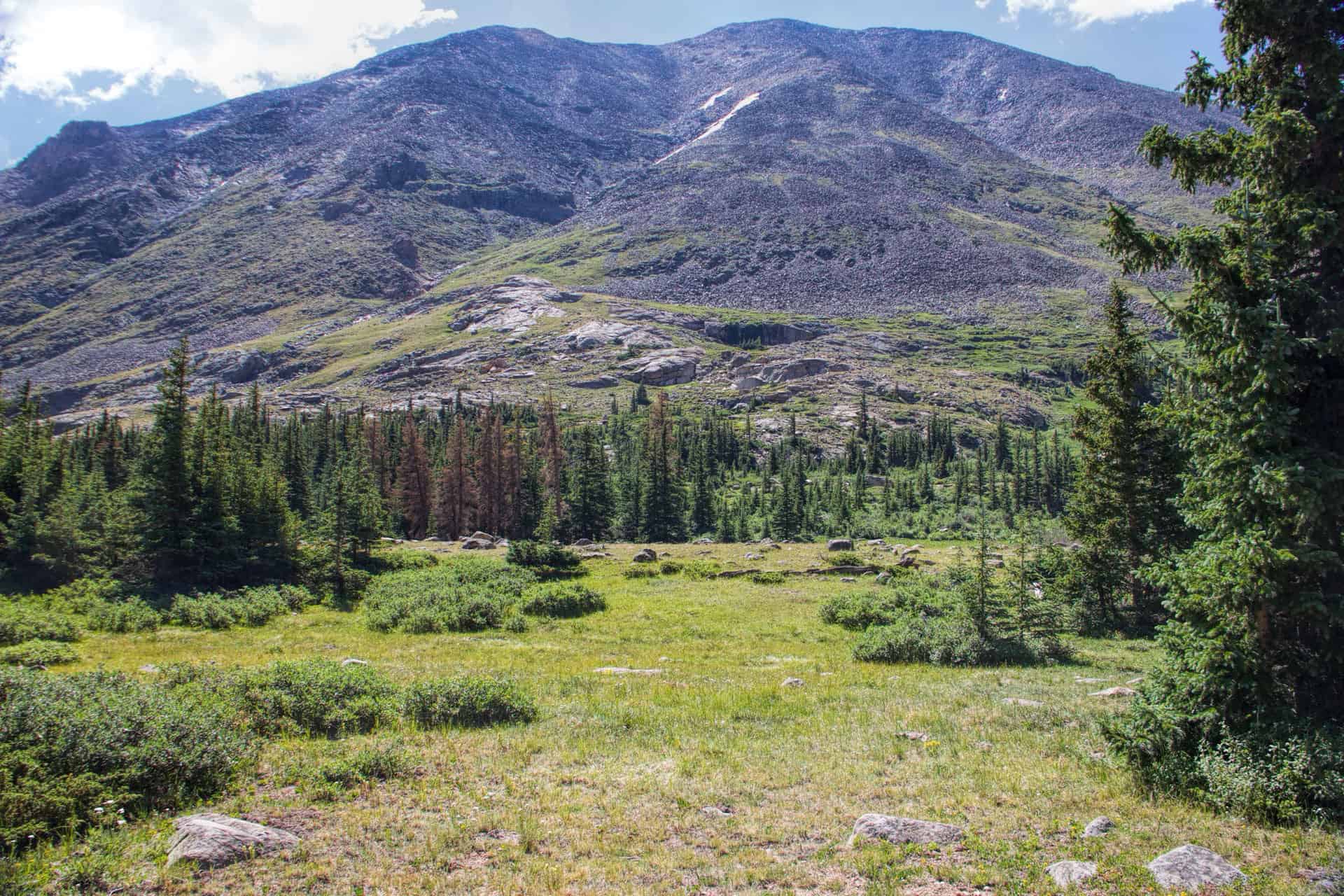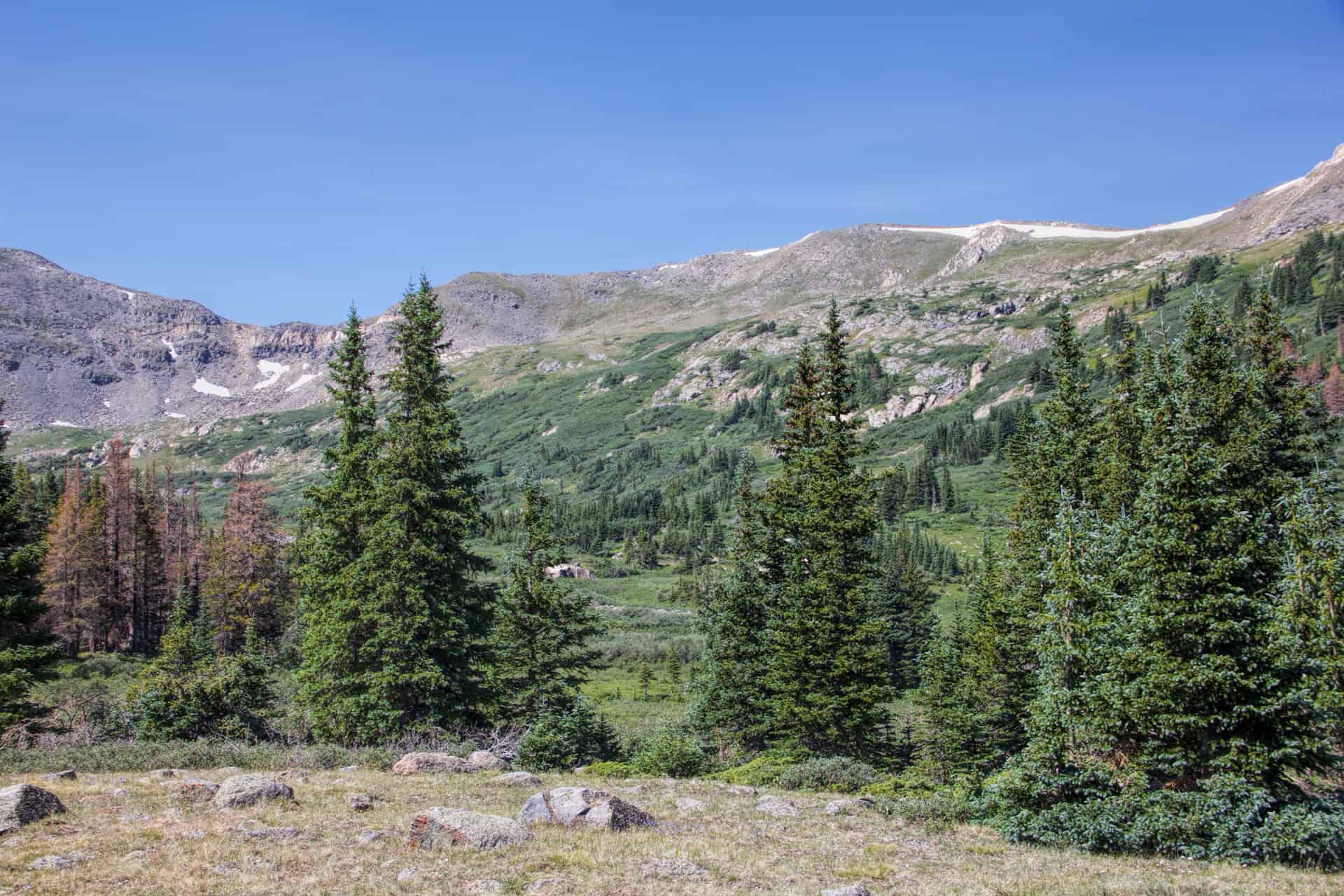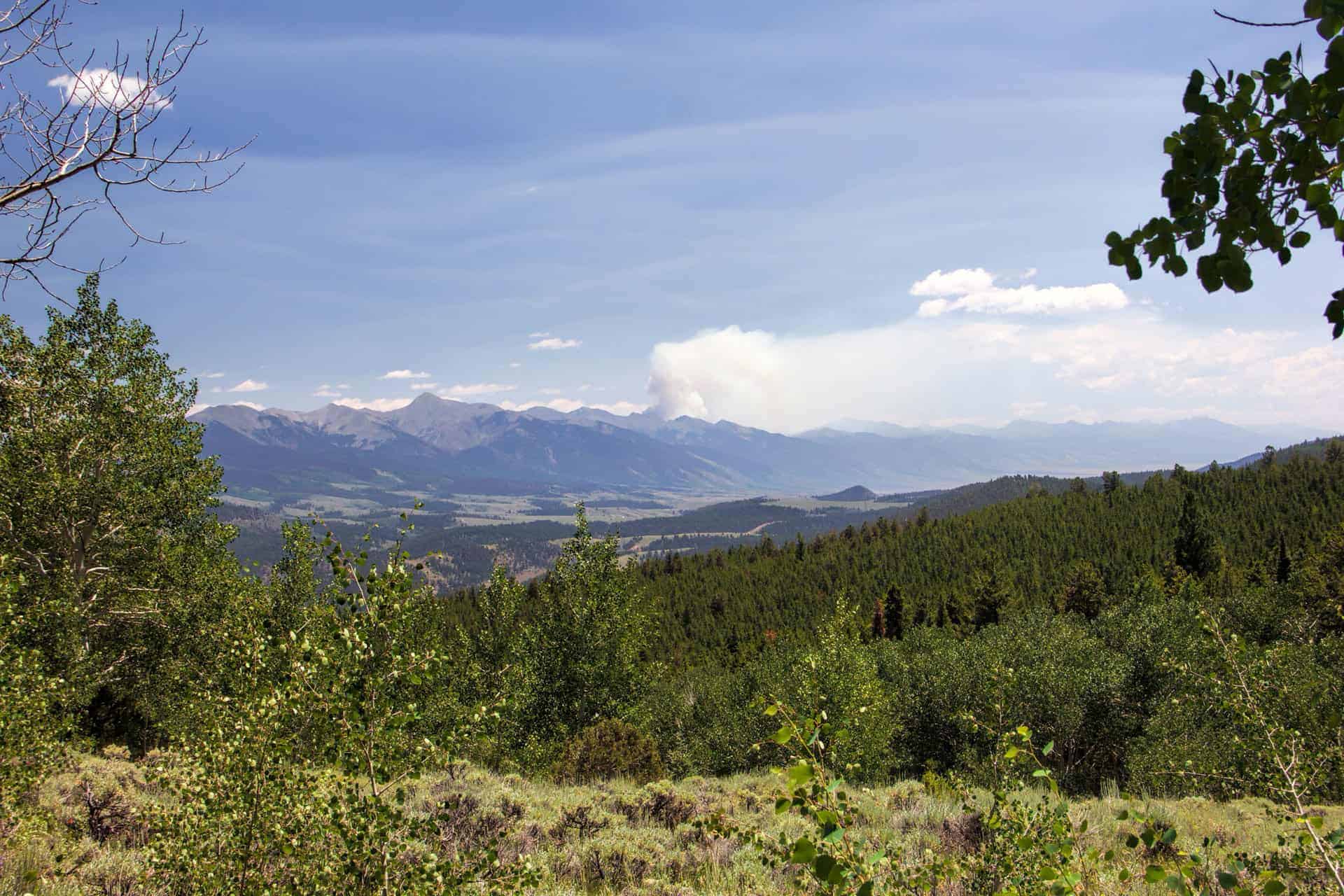 You can see the smoke from the Hayden Pass Fire, south of Salida CO. As of July 27th, it has destroyed over 16,000 acres and is only 58% contained.